Get Custom Advice For Whatever You Need
With the "Anything Goes" Coaching Package
When you'd like help with anything and everything — which might well run the gamut from improving your writing to working with your highly sensitive nature to making the most of your online business — as a seasoned, experienced coach, I'll partner with you to tackle whatever topic you most need help with on any given day.
This is the best choice when you know you'd like support and advice for a wide range of topics and don't quite fit in any particular box. Whatever you've got, I'm game to help!
What we'll do together

with this coaching package…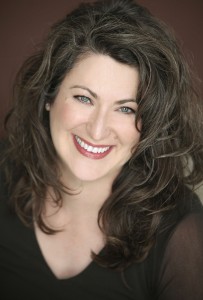 When we work together this way, we'll get together on the phone for 30- t0 60-minutes at a time (your choice on a session-by-session basis) to work through your particular questions at hand.
You're also welcome to use this time as a "time bank" if you'd like me to review work for you and respond.
Here are some possible session topics you might like to cover in your sessions:
Staying on track with and mapping out timelines for specific writing projects.
Visioning and planning your writing career trajectory.
Developing, reviewing, and editing writing projects.
Thriving with your high sensitivity, like setting interpersonal and energy boundaries.
Reconnecting with your highest, Essential Self for guidance and insight.
Business tips, especially for highly sensitive types (HSPs) and introverts who have (and need!) a different way of doing things.
Improving your website, including solving behind-the-scenes WordPress problems, setting up online mailing lists, doing SEO work, and more.
Or anything else your heart desires (granted that it's within my power to assist you with).
Here's how we can get started with your
"Anything Goes" Coaching Package…
Six hours are included in this package, to be used at your discretion. 
To Get Started: To schedule a brief, completely confidential call to answer any questions you might have about this program and how it can help you, simply click the button below to get in touch with me today.
Book Now
If you've already been in touch and you're ready to get started, just click the button below to select your package.
One 30-Minute Session, $100
One 60-Minute Session, $150
Package of Four Hours $600