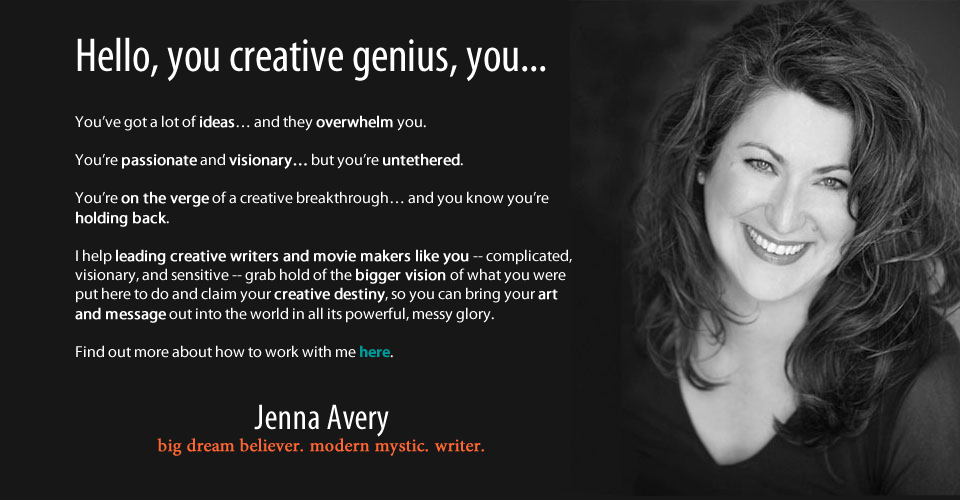 You've got a lot of ideas, right? And you're ready to DO SOMETHING with them, but you don't know where to start or focus, you're bogged down in overwhelm, or worse you don't believe you can make it happen.
At the same time, you know you're ready to take a big shot, go for it big time, and make a BIG impact in the world for the better.
I know just how to get you unstuck.
I help creative activists, artists, leaders, and entrepreneurs like you – particularly those I would call complicated, visionary, highly sensitive or blocked in any way – grab hold of the bigger vision of what you were put here to do, so you can bring your art, message, or movement out into the world in all its powerful, messy glory.
First things first… Let's get you back on track with what you were put here to do.
~~~~~
"Everything I wanted to happen has appeared!"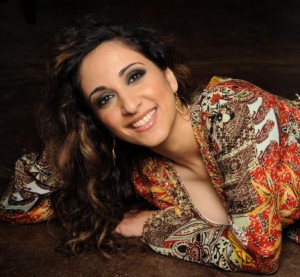 "I just wanted to drop you a note and let you know, in my work suddenly the floodgates have opened!
"Everything I wanted to happen that we talked about in our session has appeared in the last month!
"Once again I thought of our amazing Dream Illumination Session and all the info and guidance I got in that session has now been played out and proven!!!
"My label is building at the speed of light, all these people suddenly came out of the wood works offering to help for FREE in exchange for publicity, I have a big show with a famous indie artist in the spring, and a song placement agency in L.A. has signed me and is submitting my songs to movies and TV!!! Can you believe it?!?!?"
~ Saqi Dosaj
Songwriter
www.saqisounds.com
~~~~~
"I've stepped into my natural role as an empowered healer and living my dreams."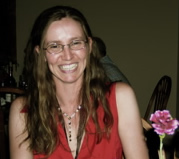 "Our work has been amazing: Since our recent sessions, I've doubled my fees and am now getting clients at my higher rate who are also working with me for 12 months at a time!
"So not only do I get to do deeper work with people, which I love, but I also have a more steady and secure income.
"I'm also moving towards bringing my big dream into reality: Creating an Equine Facilitated Therapy Retreat Centre.
"I can hardly believe the difference from when I first worked with you, when I was utterly confused about my true self and my direction in life, unwell and out of work. Now I've stepped into my natural role as an empowered healer and living my dreams. As well as making a decent living in the process; fabulous.
"Thank you, Jenna, for your consistently intuitive guidance and positive support."
~ Angela Dunning Founder
Equine Reflections providing Equine Facilitated Learning
www.EquineReflections.co.uk
~~~~~
After one half-hour, one-time session, "I've written twice as many pages as I'd written in the previous two years."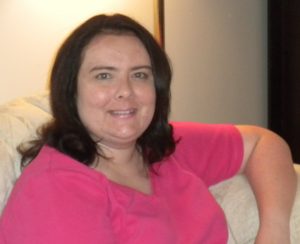 "With your guidance I found the courage to quit business school and devote all of my extra time to my writing. In the last year I have written twice as many pages of my book as I had written in the two years prior to meeting with you.
"I kept putting up road blocks to my dream. You helped me to identify and counter the negative thoughts that were crippling my dreams.
"The first draft of my novel will be completed by the end of the summer."
~ Sara Reese
Author
Cary, North Carolina.