Make Massive Progress on Your Book (or Script!) in a Deep Dive Writing Intensive
Two weeks of writing (with two weeks of prep). You and your writing plus tons of support.
Dates for next Deep Dive (#5): February 6 to March 7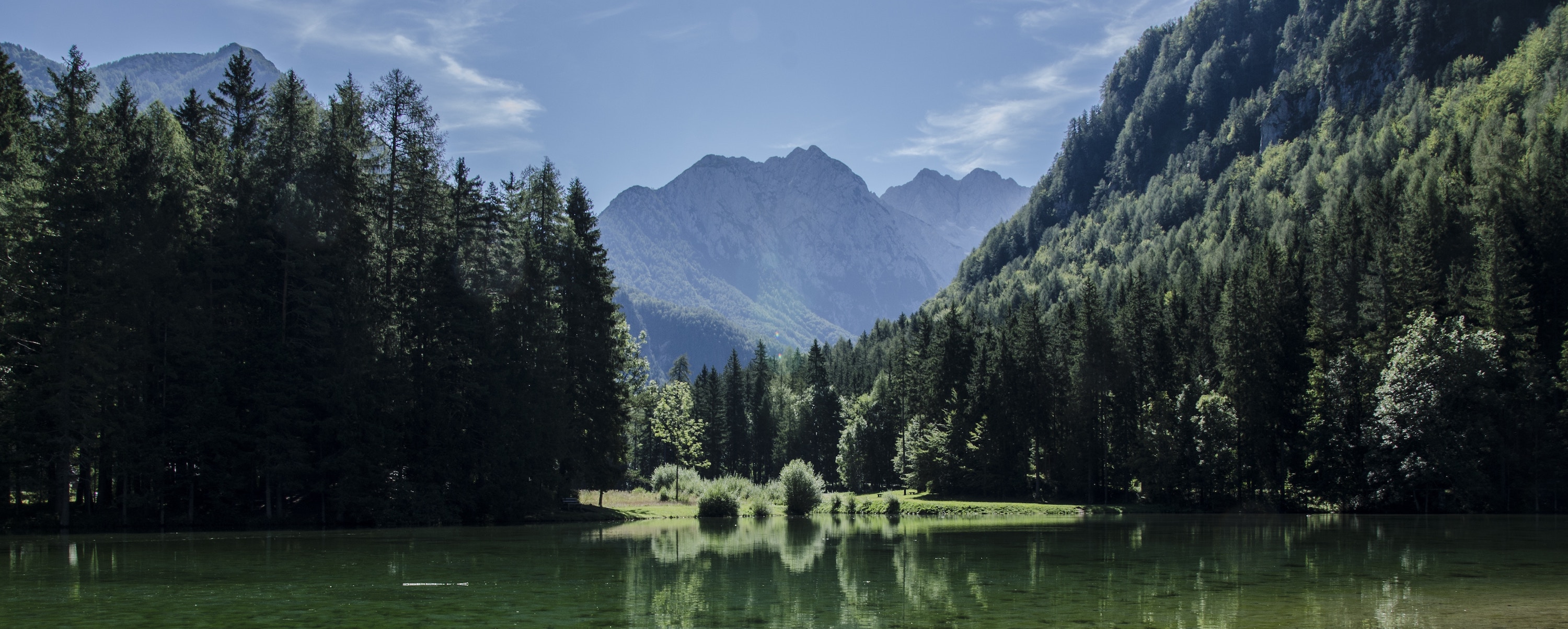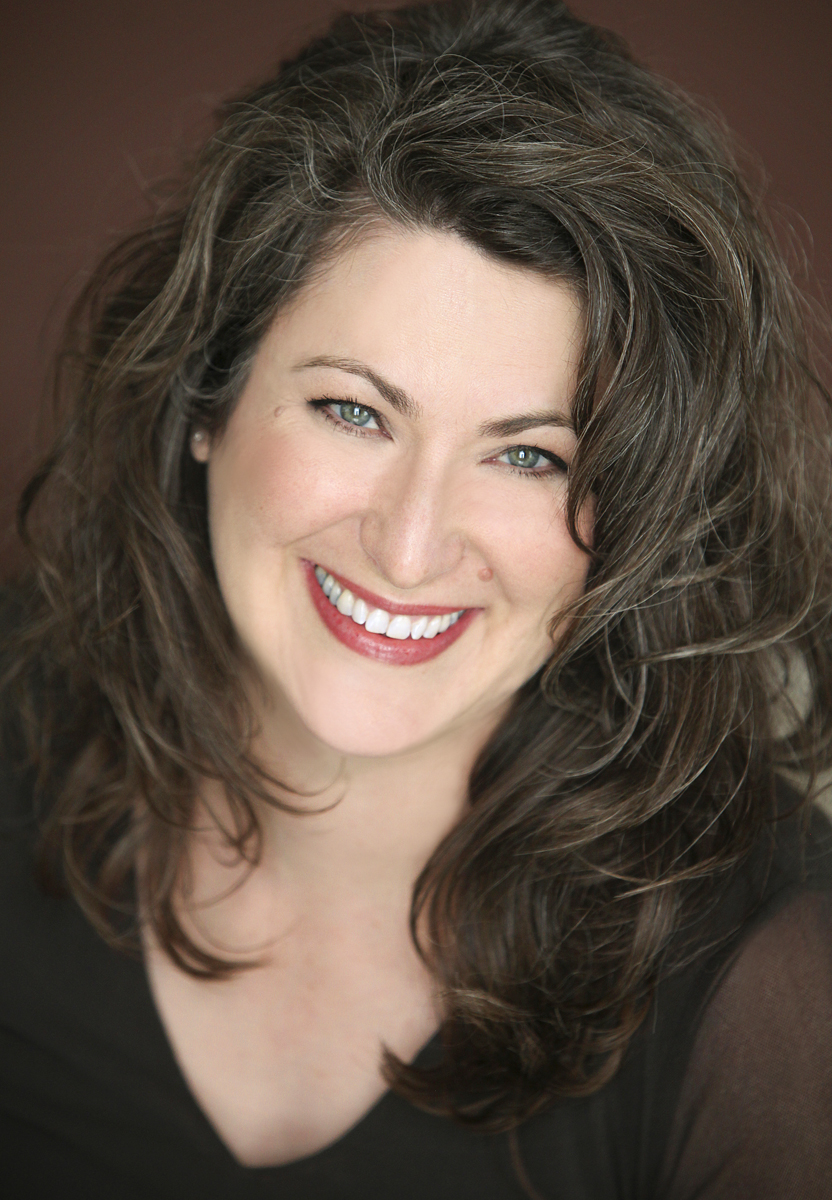 When you're longing for more time for your book or script — sometimes you just have to dive in.
Unless you're a professional writer with nothing to do but put words on the page, you're most likely longing for more time to write. Perhaps you're even writing every day but it never quite feels like enough. You want more. More time, more writing, more depth, and more connection with your work.
That "fantasy" doesn't have to wait until you can afford a writing retreat or log cabin.
During the Deep Dive Writing Intensive, you'll carve out time just for you and your writing. Before we even hit the "Go" button for the intensive, we'll help you make the time and space in your schedule and your life to dive deep into your writing. Then it'll just be you and the page, plus lots of support to keep showing up.
Just Think About What You Can Accomplish With Two Weeks of Focused Daily Writing
The Deep Dive is an incredible opportunity to focus deeply on one project.
In two weeks of focused writing, you could:
Make the final push to get your book done and out into the world.
Deeply outline and develop a story to write — which could be great prep for NaNoWriMo.
Write a lightning draft of a script.
Make massive progress on a book you've been stalling out on.
Rewrite an entire screenplay.
Feel great about giving your writing serious attention with the support of other writers doing the same.
Here's What's Included In the Deep Dive
Here's everything I've included in Deep Dive Writing Intensive to help you write more. Now.
You may notice… there's a LOT. This is because I want you to have tons of resources at your disposal when you need them. You don't have to participate in every call, chat, or sprint… but they'll be there, like a net to catch you, if you feel your resolve faltering at all. And you'll find that the community and group energy will help you keep on writing all the way through to the end, because we'll be in it together.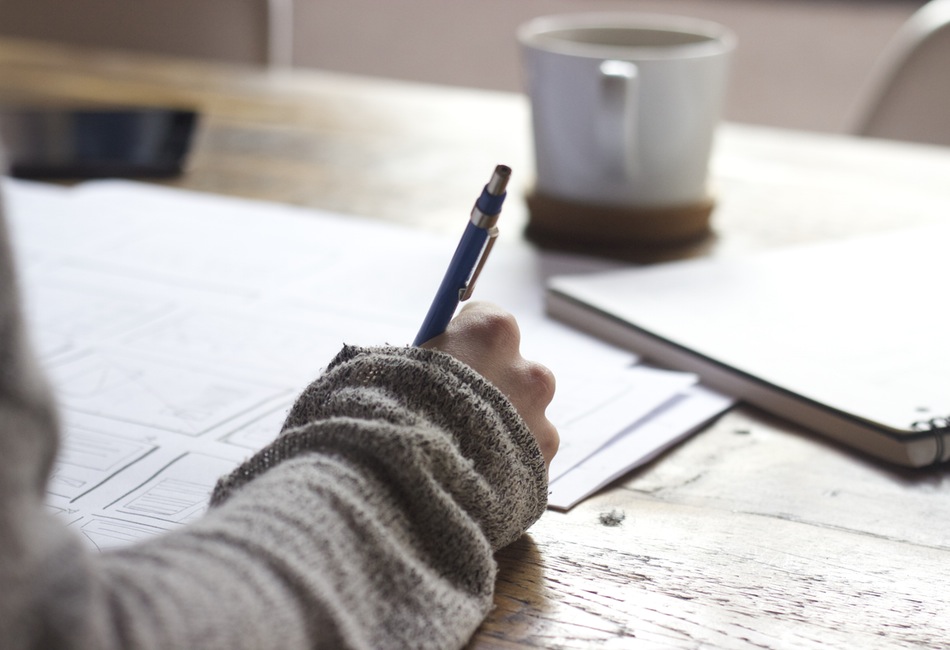 Two Weeks of Focused, Daily Writing
Go deep AND stay at home. :) 
Together we'll set aside two weeks for serious writing. You'll commit to writing for at least an hour each day, and you'll set your own project-specific goals that you want to reach. This intensive will work for you whether you're working on story development or book outlining, crafting new words, or revising a manuscript you've been meaning to get to.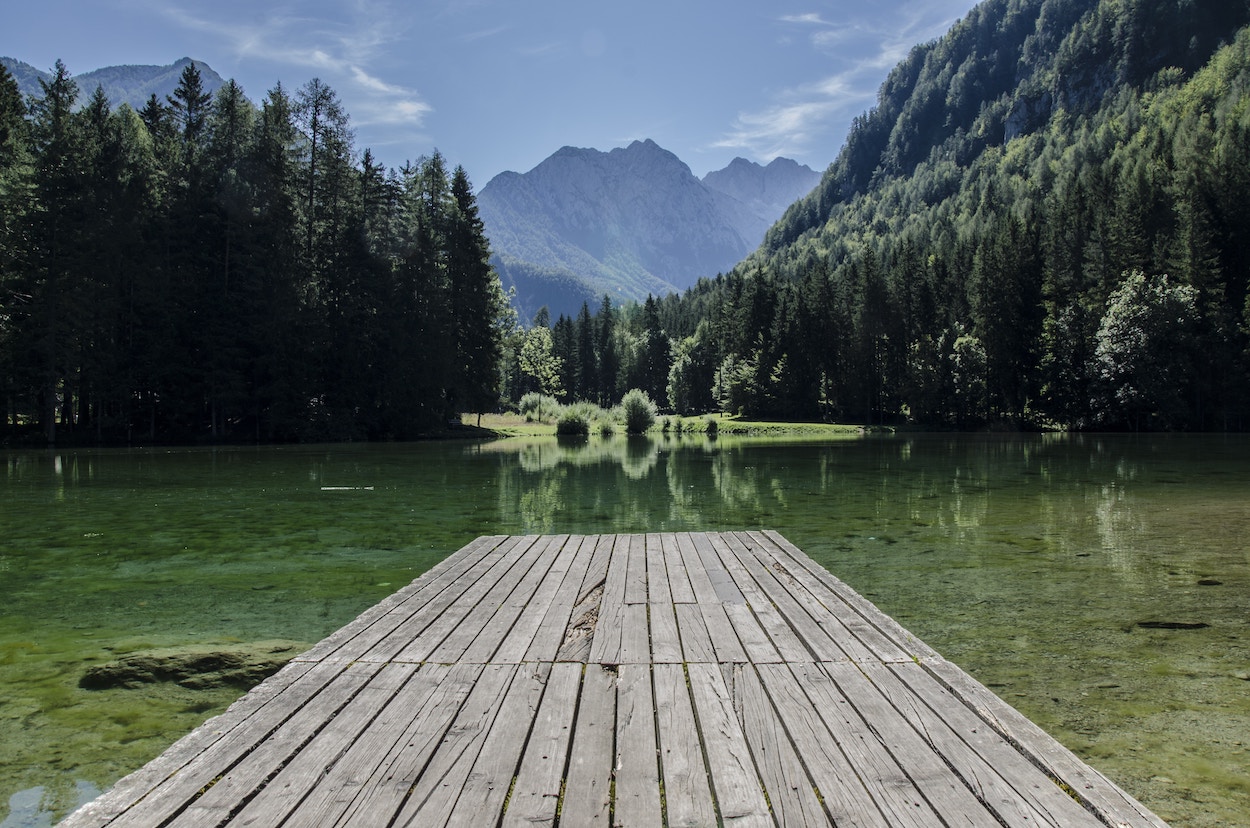 Pre-Program Prep Call: Clear the Decks
An inspirational coaching call to help you prep for your deep dive.
To make sure we focus fully during the Deep Dive, two weeks before we start writing, we'll have a Clear the Decks conference call to help us make space for our immersive writing experience. I'll walk you through brainstorming what YOU need to take care of in advance so you can focus completely and intently on your writing.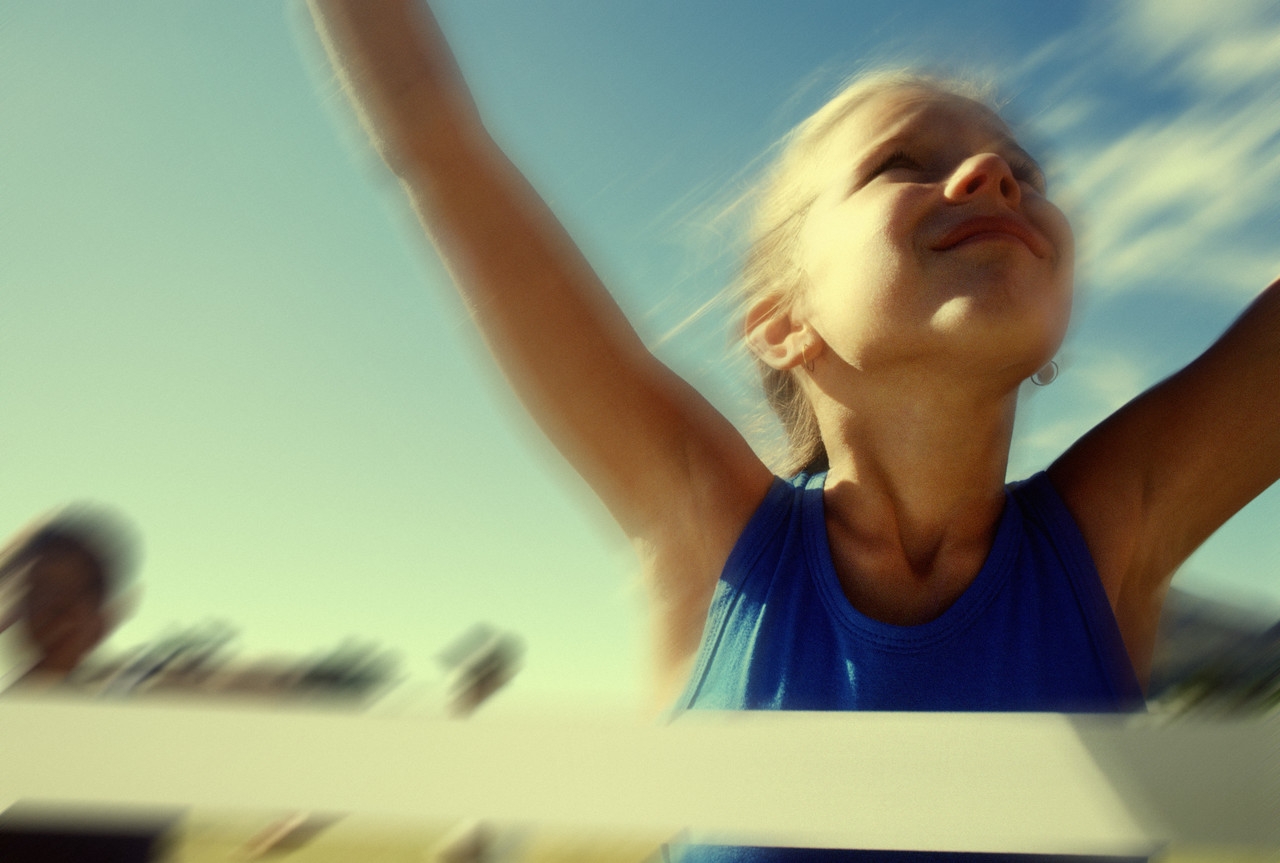 A Writing Plan & Goal Setting Call
We'll get crystal clear before we start.
One week before we start, we'll have a Writing Plan & Goal Setting Call to help each of us make the most of our writing intensive by setting sharp goals, getting clear on our Why's, what we're doing, and making sure we have achievable timelines for our work. I'll lead us through a collection of exercises to help us get crystal clear on what we're doing in our two weeks of daily writing ahead.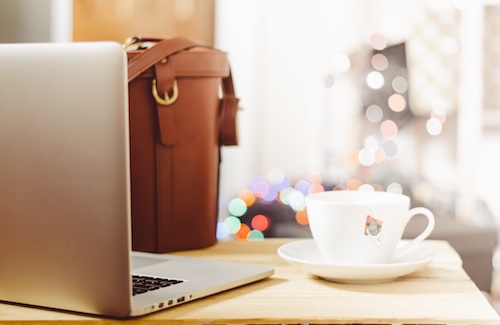 A Deep Dive Kick Off Call
A live Kick Off Call to get the ball rolling.
The day before our two weeks of daily writing starts, we'll have a Kick Off Call to help each of us make the most of our writing intensive by getting revved up to write, answering any questions, and handling any other challenges that might be coming up (emotionally, mentally, spiritually, or otherwise!). I'll go over everything you need to know about making the most of the Deep Dive.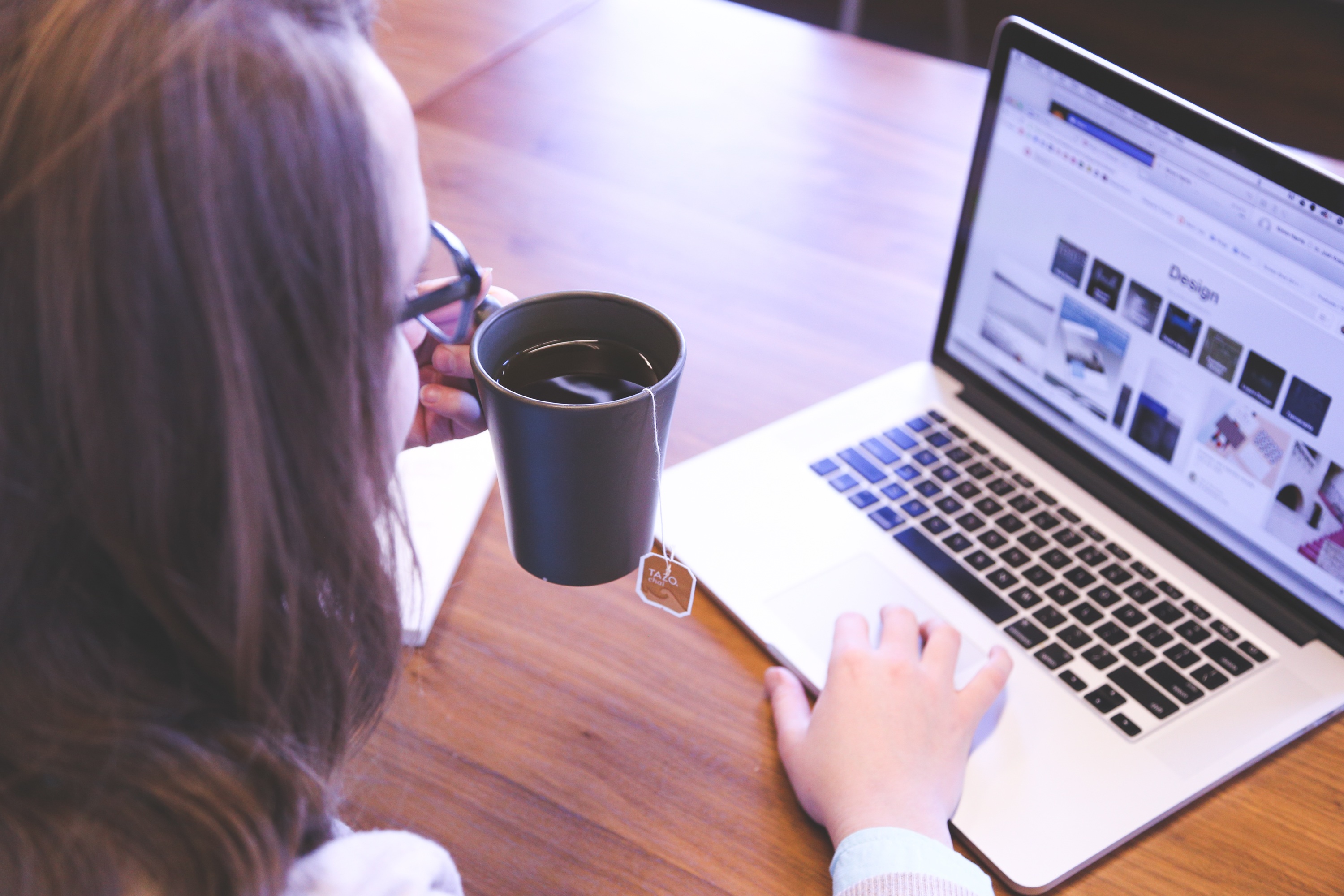 A Central Online Gathering Place to Meet Up with Your Fellow Deep Divers
Community and support will see you through.
When you're writing your booty off, and facing down the hordes of writing demons, there's nothing quite like having the support of other writers who are threading the same gauntlet. We'll gather online in a private online group to connect, check in, and support each other. We're keeping this super-streamlined and simple, so you can focus primarily on your writing, but still have the camaraderie you need to keep on writing.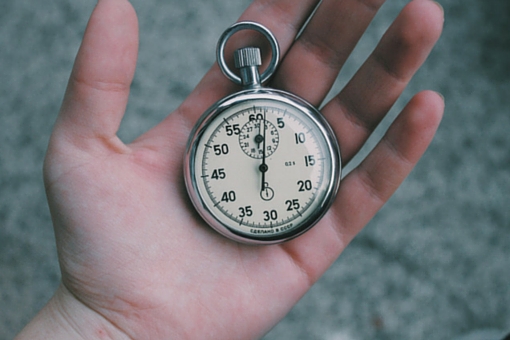 DAILY Live, Online, Coach-Led Sprints to Strengthen Your Writing Energy
Get your writing mojo in the flow.
EVERY DAY for the duration of the intensive, I and my Called to Write Coaching Circle coaches will be leading live group writing sprints in our online chat room. While you can certainly write on your own, getting the boost of energy from knowing that others are writing alongside you is an incredible way to power up your writing sessions.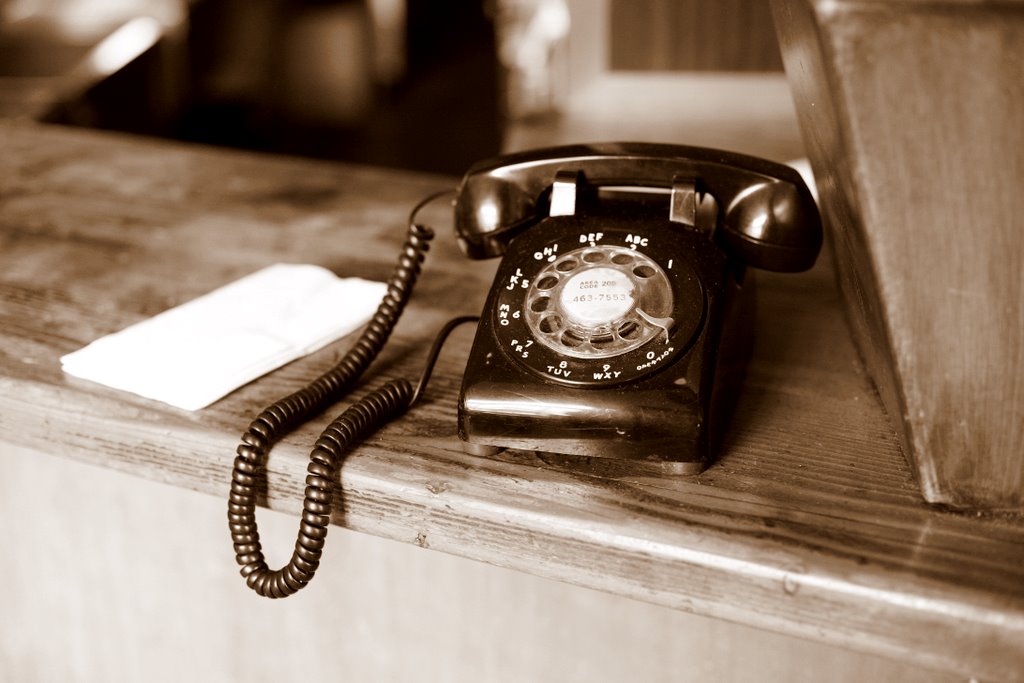 Group Coaching Conference Call Sessions
Guidance from an experienced writing habit and motivation coach (yours truly!).
Throughout the program you'll have the chance to get live personal support from me (other than what you'll already be receiving in our private online group) on our live teleconference Coaching Calls. These calls will give you the opportunity to get the specific support YOU need to help you keep writing and work out any kinks that might be coming up for you.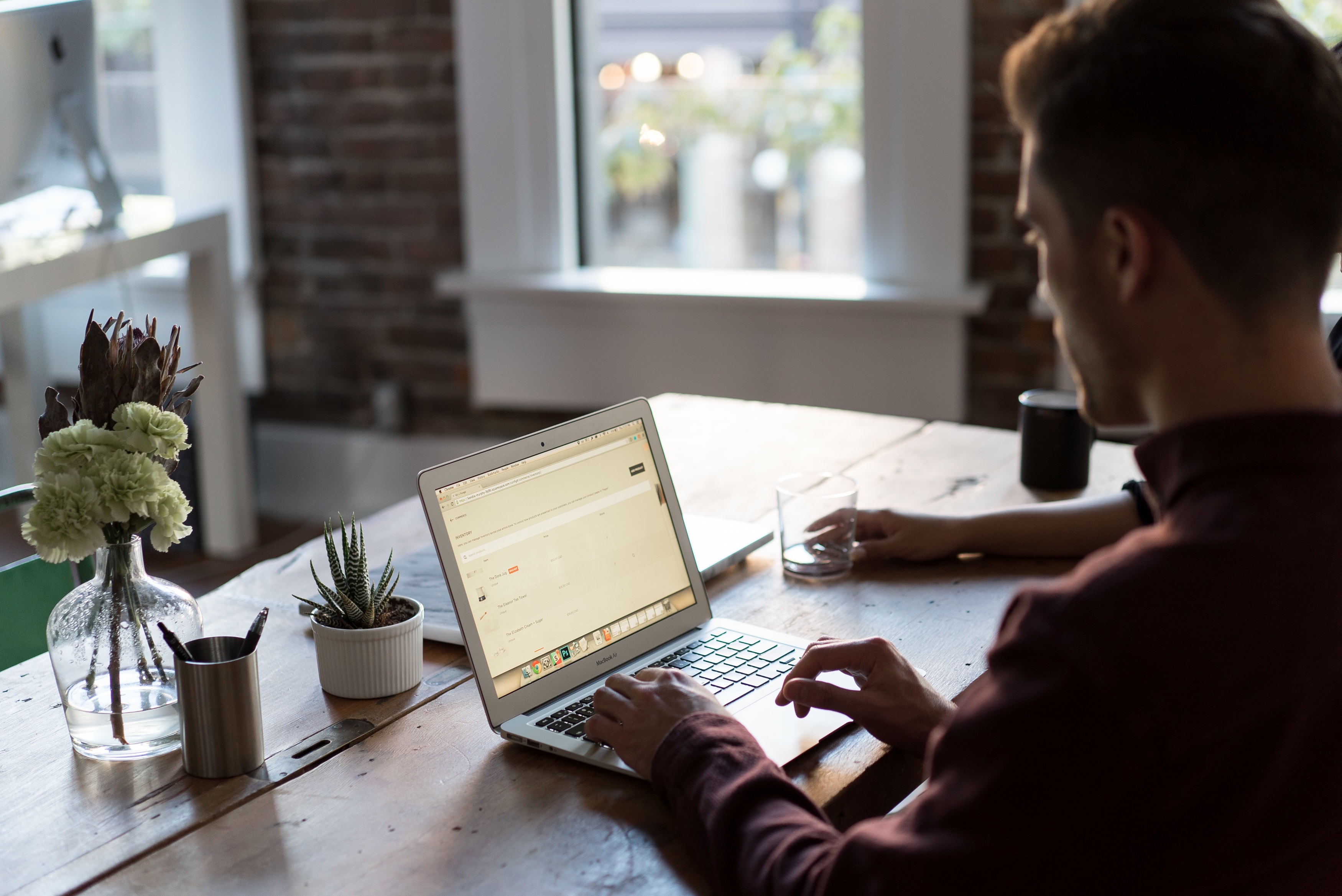 "Ask the Coach" Live Chats
Tune in to our Live Chats for an extra boost of support.
We'll also have live "Ask the Coach" chats during the intensive so you can stop in and ask questions in our private online chat room. I'll be there answering questions and helping you fine tune your writing plan. Writers have loved popping in and out of the chat to ask quick questions and get back to work. Plus, I'll archive the chat transcript on our private site, so you'll be able to quickly review it and see if there's anything you've missed.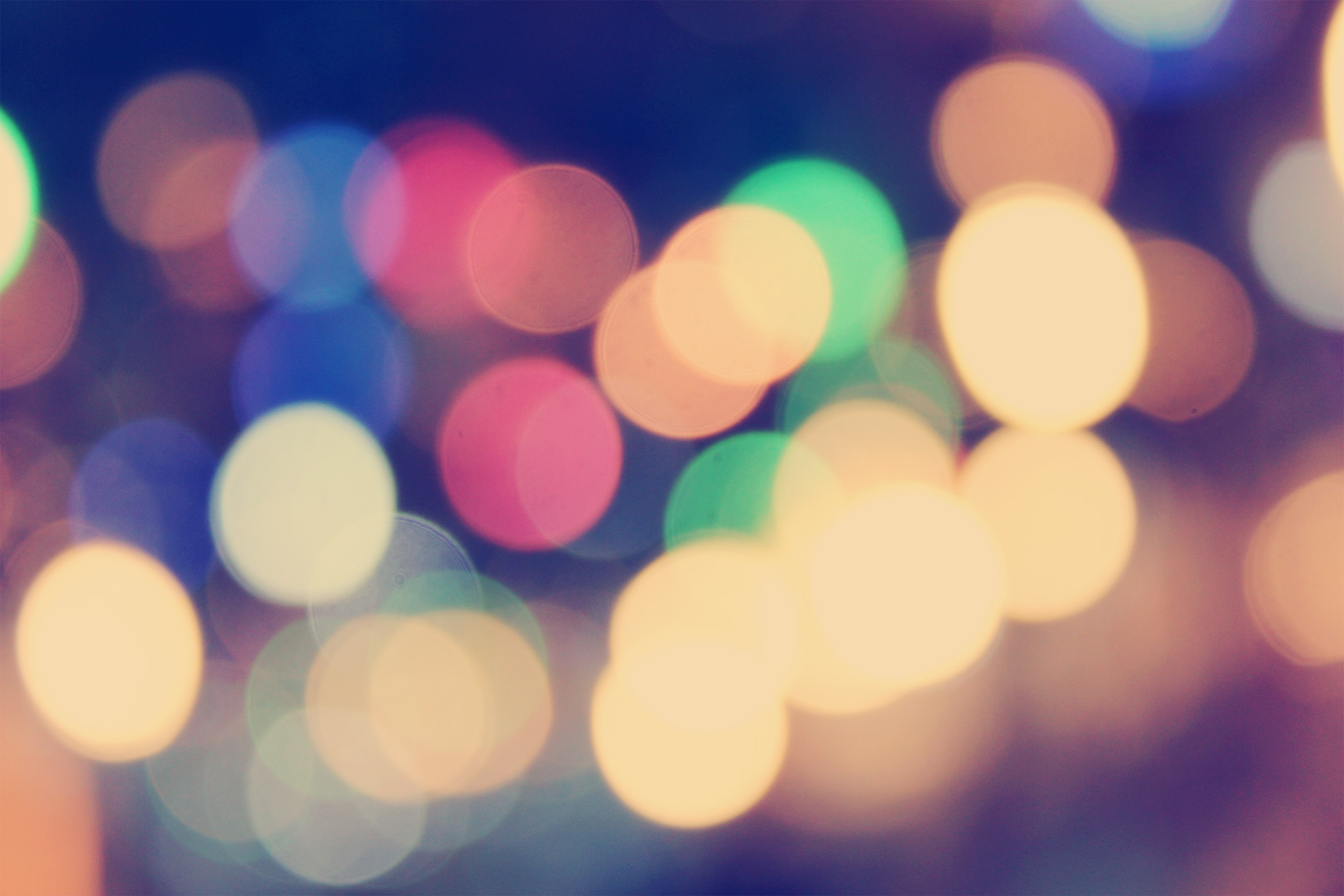 Completion & Transition Call
At the end of the Deep Dive, we'll resurface together.
When you're coming up from diving deep, it's smart to be deliberate about how you transition back into your regular writing life so you don't get the writing bends and stop writing altogether. We'll wrap up our time together during the Deep Dive on this call, and we'll help smooth your re-entry so you have the support and plan you need to keep your momentum going, at a regular writing pace. 
"I feel quite certain the Deep Dive saved me at least a couple of years' worth of struggle and much despair."
"I came to my first Deep Dive as a beginning novelist the way a rider of merry-go-rounds might arrive at a rodeo: rattled by the degree of difference between daydreaming and hanging on for dear life.
"Switching from 'career writer in an office' to 'budding novelist' was confusing and lonely.  I thought I was ready to unfurl this dream I'd kept tightly folded in my heart my entire life—I'd taken workshops, attended conferences, read so many books.
"But I didn't have a clue.
"My first draft was a mess. I couldn't return to the work after being away from it. I couldn't feel my toes, frostbitten with fear. I was radically uninformed about important concepts and tools. Not only did I lack a process, I didn't know what one should look like.
"Maybe I wasn't meant to be a writer, after all.
"Maybe what I'd been hearing wasn't a call to write, but a warning to stay safe in the stacks with the books I loved.
"But by the end of the Deep Dive, I was sure of my purpose, and better yet, knew the steps I needed to take to build my writing habit and turn it into a productive practice.
"The Deep Dive combines deeply intuitive coaching with state-of-the-art practical knowledge that's critical for any writer who's playing for keeps. Being in the company of other writers is not only encouraging, it supplies a fountainhead of collective wisdom that is impossible to find in any other setting. The "Clear-the-Deck" process sowed organizational benefits and habits that I continue to reap daily.
"I feel quite certain the Deep Dive saved me at least a couple of years' worth of struggle and much despair. And there's no question that Called to Write saved my dream."
Leesa Brown
"I've tripled my writing pace."
"Jenna's Deep Dive was just the (kind and supportive!) kick in the pants I needed to make serious progress on a new novel.
"Her carefully planned program kept me on track, but the structure of the program also encouraged me to experiment. As a result, I developed a new writing routine that has helped me triple my writing pace and feel much more confident about the work I'm doing."
Eleanor Brown
"Deep diving is better in the company of other writers and a coach."
"I'm a big believer in having a consistent daily writing practice, but there are times a writing project will move forward best when I can give it a targeted push. Ideally that means a writing retreat with pancakes (that can't be just me), but getting away from my day-to-day life is not always practical. The Deep Dive program works a bit like a low residency writing retreat—I'm still working intensely with other writers, but I'm working at home instead of at a retreat house and I'm talking to other writers online instead of over pancakes.
"If you're at a point in your writing where a consistent daily practice feels like too little focus and a full writing retreat feels like too much, the Deep Dive is the perfect Goldilocks program. I've used the program both to sprint through new writing and to immerse myself in intensive revision planning. For me, the marriage of a specific short-term goal with the scheduled Deep Dive not only gave me permission to dive into my work but also a structured reminder to resurface.
"One of my favorite features of the deep dive is that it is designed with the realities of the writing life in mind. In the Clear the Decks call two weeks before the start of the program, Jenna helps us identify open loops—in our writing, work, and personal lives—that we'd like to close before the start of the Deep Dive. More than just a to-do list, this not only a chance to corral the projects sucking our attention and energy but an invitation to make a specific plan for dealing with them. This was such a powerful process that when the wild horses on my t0-do list threatened to stampede recently, I listened to the Clear the Decks call recording to get back on track before launching into my own self-directed deep dive. But even though deep diving is a skill I've added to my writer's tool box, I'm already signed up for the next session because deep diving is better in the company of other writers and a coach.
The pancakes taste sweeter that way."
Catherine Elcik
The Schedule
Here's the schedule for the program so you can mark the dates and times in your calendar right now. Note that we're offering our calls and chats at the same time of day in order to create consistency as well as to attempt to find a time slot that accommodates Deep Divers both in the U.S. and abroad. It's okay if you can't make every call or chat — everything will be recorded or archived.
Deep Dive Writing Intensive
Stage I, prep, from Feb 6 to Feb 20
Stage II, writing, from Feb 21 to March 6
Stage III, transition, March 7 and beyond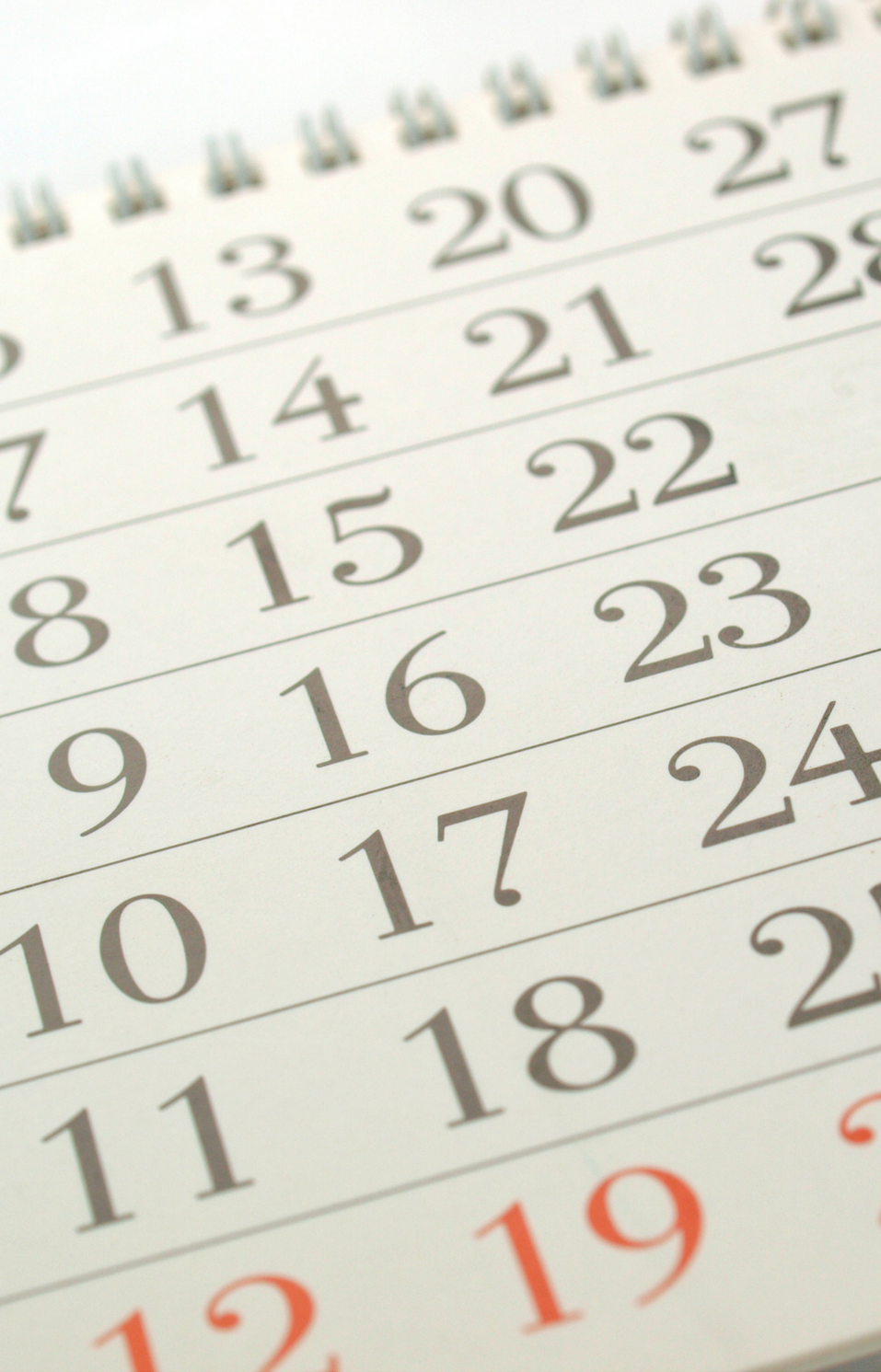 DAILY 60-Minute Writing Sprints
9 a.m. Pacific Time including weekends, February 21 to March 6
Live TeleConference Workshops and Coaching Calls
All workshops and calls take place on a conference line call-in system. Regular long distance phone charges may apply. All teleconference events will be held at 10:30 a.m. PT. Workshops will be two hours. All other events will be 60 to 90 minutes.
Clear the Decks Workshop, Feb 6
Writing Prep & Goal Setting Workshop, Feb 13
Kick Off Call, Feb 20
Coaching Calls, Feb 22 & 25, Mar 1 & 5
Transition Call, Mar 7
"Ask the Coach" Live Chats

Chats take place in our private Deep Dive chat room. All chats will be held at 1:30 p.m. PT. All live chats will last for 60 minutes.
February 27
An additional chat may be added.
Is the Deep Dive a Good Fit For You?
The Deep Dive will likely be a good fit for you if:
You have one clear, specific project you want to work on, whether it's new writing, development, or revision.
You're willing to do what it takes to clear the decks for your writing for these two weeks.
You've already been writing regularly but you're wanting more.
You're relatively comfortable with technology (we are meeting online after all).
You're eager and ready to make massive amounts of progress in a short period of time.
The Deep Dive may not be a good fit for you if:
You want to write but you can't pick a project to focus on. (This can help.)
You don't know what steps to take next with your project (I can help you with this 1:1).
You're struggling to write at all (though sometimes diving deep can be just the ticket to break that cycle, so this is individual).
You have a hard time with new technology. We'll be glad to help you any way we can with the technology, but since this is a fast paced program it may feel frustrating to try to keep up.
You're dealing with past creative wounds, story angst, or a big walloping case of resistance.(Coaching may be a better bet.)
If you're not sure where you fall, let's talk! You can reach out to me for a private chat, and I'll be more than happy to help you assess whether or not this program is a good fit for you at this point in time.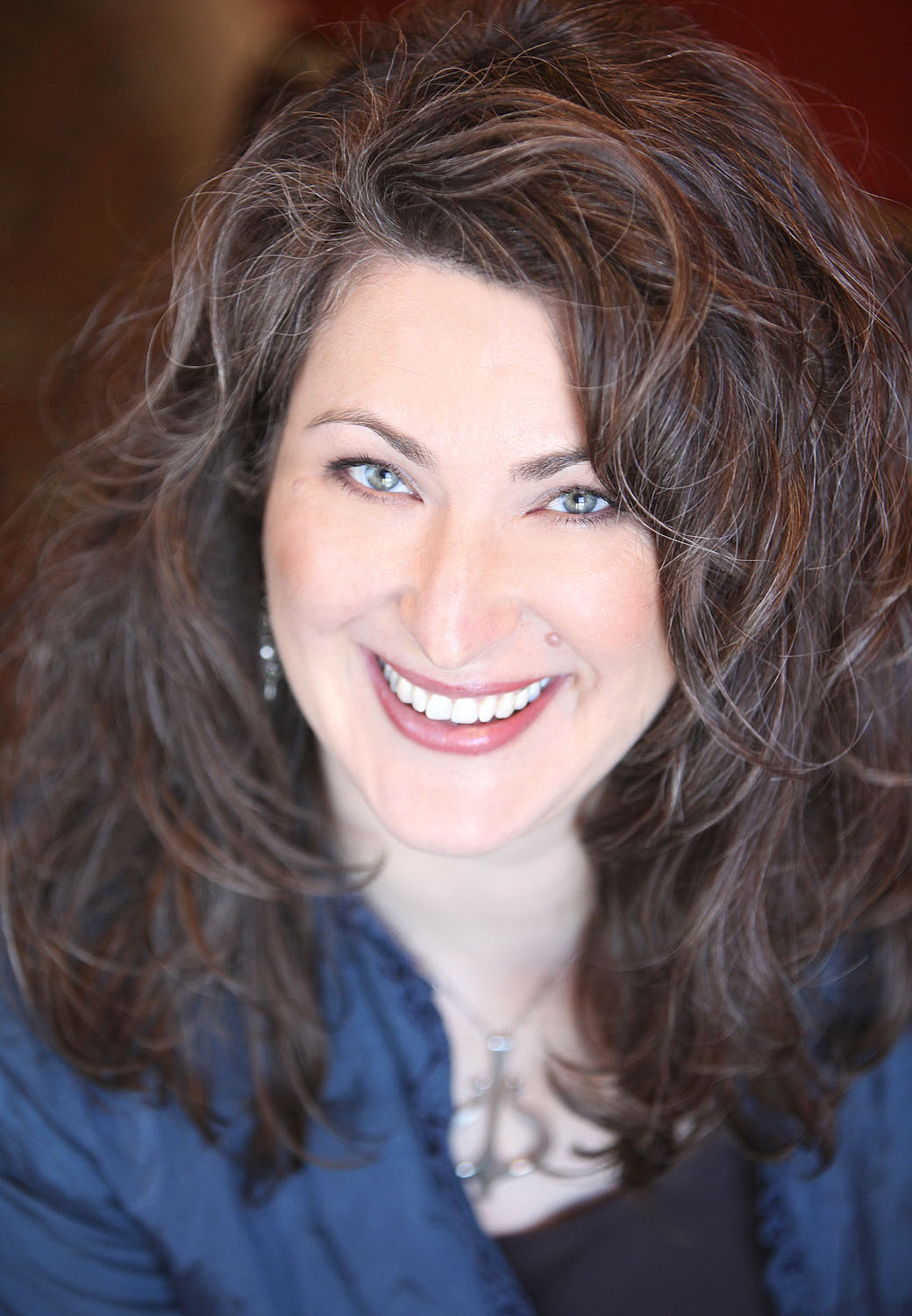 Your Commitment... And Mine.
Your commitment: You'll to commit to writing for a minimum of one hour per day, ideally between 90 minutes and 2 hours per day (more if you like). You'll accrue that time on only ONE writing project, and you'll do super-short check-ins twice a day on our private site and briefly support and cheer on your fellow Deep Divers.
My commitment: To write furiously alongside you and support you compassionately and relentlessly along the way. I'll coach you through the challenges and the ups and downs. I'll provide structure, containers for your writing, coaching for when you struggle, and accountability to help you see it through.
Frequently Asked Questions
Answers to common questions about the Deep Dive Writing Intensive, just for you.
Got another question that's not answered here? Just ask!
Will this program be a good fit if I'm working on a new book or script?
Yes! If you're starting a new project from scratch, or you're ready to begin putting pen to page after having crafted an outline, this is a terrific way to get a BIG jumpstart on a brand new book. 
Will this program be a good fit if I'm working on a revision?
Definitely. If you're revising a book, novel, screenplay, or other writing project, you're more than welcome here. We'll help you set goals that are specific to YOU and your project, not an artificial external goal that doesn't fit for you. For a revision, you'll want to identify a specific set of tasks you're aiming to accomplish during our two week time period, and set up a flexible schedule to help you meet them. I'll talk more about this on our Goal Setting Call.
Will this program be a good fit if I'm working on story development or outlining?
Absolutely. In fact, this is a perfect chunk of time to work on story development for a new novel or script, or to develop an outline for a new book that you'll work on next. Preparing in advance will help you make the most of your writing time once you're ready to craft new words.
Will I be submitting my work and receiving feedback and coaching on my writing?
Actually, no. :) This intensive is about YOU doing the writing and getting support from us to make sure it happens. You won't be submitting your work, and we won't be giving you feedback on it. If you want private coaching in addition to what the intensive offers, I'd be happy to work with you 1:1.
What's the difference between the Called to Write Coaching Circle and the Deep Dive Writing Intensive?
You can compare the Called to Write Coaching Circle to a marathon, and the Deep Dive Writing Intensive to a fast, short sprint. In the Circle, we're focused on the long haul — writing daily, year round. This intensive is a short term, high intensity writing "workout" by comparison. You're more than welcome to participate in both the Circle and the Deep Dive at the same time, and in fact, Circle members are entitled to a special rate for the Deep Dive (so be sure to check with us if you're a current Circle member for your savings before you register).
Where will our private online group be located?
We have a private online group on a community platform called Mighty Networks. It has all the capabilities we need to track events, schedule chats, and interact with and support each other. We're thrilled to be working with this easy-to-use platform especially for this program.
For our writing sprints, we'll be joining up with my Called to Write Coaching Circle members in a private chat room on our Mighty Network site as well. 
If I can't make the call / sprint / chat times, can I still participate?
Absolutely! This program is primarily a round-the-clock kind of deal. We'll all be participating in our private online group, which will be there 24/7. So even if you can't be there for certain scheduled events, you'll still benefit from putting the focus on your writing for the two weeks of the intensive and getting support to make that happen. Plus, we'll have audio recordings of the live calls and transcripts of the live chats, so you can catch up on everything in a way that works best for your schedule.
Can you change the times so they work better for my schedule?
I wish I could! I'd love to figure out a way to run a program that works for people's schedules in the U.S., Europe, Japan, and Australia all at once, but I can't. My solution is to aim for a schedule that works well for people across multiple countries, and which also works for my own busy family life. We make sure to record all the live calls, so you can easily listen to them at your convenience (and save them for the future), and we also invite you to submit questions in advance so I can answer them on the calls and you can hear the answers on the recording. We'll also archive the chat history from our "Ask the Coach" chats, so you can also submit questions for those in advance as well, and also read over the chat history after the fact. So the truth is, you won't miss anything!
Can I do writing sprints at other times?
Absolutely. If you want more sprint time or can't make the official sprint schedule, you're welcome to do additional writing sprints on your own at any time. Sometimes our writers even like to run them for other participants too. A writing sprint is simply designed to help you write for a focused period of time. It's amazing to write with others because it boosts our concentration, but it's perfectly okay to do your own writing sprints too.
Isn't this a lot? How will I get my writing done if I'm participating in all these calls and chats?
It IS a lot. I've deliberately created a program with tons of support. The beauty of it is that you only need to use what works best for you. Love the sprints but not the calls? No problem, sprint away! Can't make the sprint schedule or prefer writing on your own timetable? Great! Do what works for you, and reach out through one of the many channels I'm providing when or if you need support.
Have a different question? More questions? 
Click here or scroll to the contact form at the bottom of this page to submit your questions — or feel free to give me a call on my direct line at 510-981-0697 and I'd be happy to answer them for you.
Deep Dive Registration Closes On February 5th
Register Here
When you register, we'll send you everything you need to participate in the Deep Dive. You can choose from the upfront payment or payment plan options to register now.
Register Now
Register in Full for $497
Payment Plan
Or if you prefer, you can sign up with our payment plan option:
4 Payments of $125
One payment now, followed by 3 monthly payments
What You'll Love About the Deep Dive Writing Intensive
Total writing immersion for two solid weeks, all from the comfort of your own home.
Support, enthusiasm, compassion, community, and camaraderie from your fellow Deep Divers.
Massive amounts of progress in a short period of time.
Expert coaching, endless support, and compassionate accountability from an experienced writing coach.
Tons of fun being online with your fellow writers!
Our Super Simple Guarantee
If you join the Deep Dive Writing Intensive and find that it's not the right fit for you, just get in touch with us within the first three days of the intensive writing portion of the program — no later than 5 p.m. Pacific Time on Saturday, February 23rd — by emailing us at support@calledtowrite.com and we'll refund you promptly and remove you from the program, no questions asked.
What Would You LOVE To Accomplish With Your Writing in Two Weeks?
"I worked through major revisions of four chapters of my book."
"The Deep Dive helped me move my novel revision along in a faster, more structured way. I worked through major revisions of four chapters of my book during the intensive and have now completed Part 5 of my novel, something I knew I would have to stretch to accomplish. Before the Deep Dive, I struggled with feeling overwhelmed by how I could complete this book revision in a timely way, but now I know that with focused stretches of writing time, I can make it happen. The intensive helped me have breakthroughs around goal-setting and making time for writing. Jenna is a pro at creating a program and environment that stretch you while also providing lots of support and coaching."
Rebecca Brams
"I developed characters and plot lines and set up a rough outline for the story."
"Participating in Jenna's Deep Dive Intensive gave me the opportunity to turn up the heat on the idea for a novel that had been simmering on a back burner for years. By joining Jenna's Intensive I was able to admit to myself (and my fellow Deep Divers) how important this project is to me and that it deserves my time and attention. During the Intensive I developed characters and plot lines and set up a rough outline for the story. Because I had the support to return to the novel every day, and sometimes more than once a day, for a set period of time, I made more progress than I've ever made.
"By the end of the Intensive, I not only had a structure for the novel laid out and ready to go, I had reaffirmed my desire to write fiction, and have been doing just that ever since. Jenna is not only a gifted and experienced coach, she is also a working writer. She participates right along with us in the Intensive and understands the fears and doubts we face when we open that computer file or take out the notebook. Jenna is the perfect facilitator for a program such as this one!"
Mary Montanye
Deep Dive Registration Closes On February 5th
Register Now
Register in Full for $497
Payment Plan
Or if you prefer, you can sign up with our payment plan option:
4 Payments of $125
One payment now, followed by 3 monthly payments