Register here
… and you'll receive reminders with the call-in number and access to the recording, as well as a free subscription to my weekly newsletter on all things writing.
A free teleclass for the Speed City Indiana Chapter of Sisters in Crime with writing motivation coach Jenna Avery
Co-hosted by Andrea Smith, Chapter President

Thursday,  November 21, 2013, 7 p.m. Eastern Time
(4 p.m. Pacific Time)
Recording provided to registrants after the live class.
Free (other than any normal long distances charges from your phone company)


Even once you have the idea for your book and you've taken all the classes you need to learn the craft — you still have to make it happen, putting the words on the page, showing up and writing every day, overcoming resistance and procrastination, and then facing the revision process as well! There's a lot involved in seeing your book all the way through to done.
Join me for a lively, free teleclass where we'll explore:
Typical obstacles writers face, including isolation, procrastination, and perfectionism.
The common myths about writing that can stop you in your tracks . . . and how to antidote them.
The challenges of writing "when you feel like it" versus writing on a regular basis.
How to "you-proof" your writing habit so it's easier to keep showing up consistently.
The ups and downs along the path of completing a writing project and how to keep moving through them.
I promise I'll share some good tips and tricks, and you'll get your questions answered too. It'll be fun!
Can't wait to hear you on the call!
Warmly,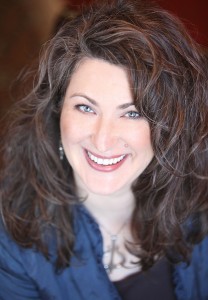 When you register, you'll also automatically be subscribed to receive my free weekly ezine on all things writing.
A few answers to possible questions:
Yes, the class will be recorded. Make sure you register (above) so you'll receive the playback information and automatically.
Yes, there's really no cost for the class, other than normal long distance charges you'll pay to your phone company when you call the conference line (see next bullet point for digital alternatives).
While we don't recommend you use Skype because we've had problems with callers being dropped from the line, you may want to check out one of these digital alternatives, like this iPhone app or the online "flash phone" (in the lower right corner of the screen on the conference line website).
Yes, it's completely okay not to ask questions or even announce yourself on the call. It's fine to listen quietly and/or muted.
Yes, there will be some time at the end for participants to ask live questions. I'll put us in Q&A mode, so you'll press some numbers on your phone's keypad (*6, then 1) when you want to ask questions. That way we won't have people interrupting each other.
The class will run for approximately 60 minutes with a Q&A section of 15 to 30 minutes, for a total of 75 to 90 minutes.
If you need help converting time zones, I suggest http://timeanddate.com. Also try this pre-established time zone conversion link I created here.
I hope you'll join me!
Other questions? Click here to submit a question to my team.