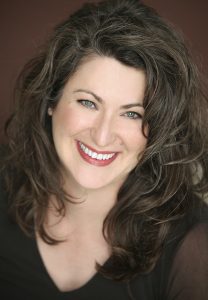 I'm Jenna Avery. I'm a writer: a screenwriter, short story writer, online article publisher, and course creator. I'm also a coach and an editor. 
In my own writing, I write science fiction and fantasy screenplays and stories.
Around here, I write about the process of writing, claiming your calling as a writer and as a creative, and making your biggest dreams real.
In addition to my own writing, I use my intuition, empathy, and practicality to help visionary writers step fully into their creative ideas, dreams, and abilities.
My Path to Writing
As a child, I constantly sought ways to venture into the hidden and the unknown, devouring science fiction and fantasy novels and diving into complex games of make-believe with my friends.
I always wanted to be a writer, but I took some detours along the way through urban design and life coaching for high sensitivity. My parents persuaded me as a youngster that writing wouldn't exactly be the meal ticket I was hoping for, so I tried some other things first.
It didn't exactly work out that well, because there was always this persistent nagging voice saying, "Write! Write!"
Eventually the passion won out.
I've claimed that writing is truly my "Big Thing" and I'm on a journey to make that big dream more of a reality for myself. I've been writing consistently for the last 10 to 12 years through my business and prior work, but never quite had the courage to jump into writing what I love: sci-fi and fantasy.
I live in California, with my two sons, my husband, and our three kitties, where I'm hard at work on my current sci-fi screenplay, mentoring writers to stay accountable to their work, and generally keeping out of trouble.