Screenwriters & Final Draft Readers, I want to answer your questions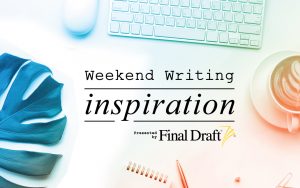 Submit your writing/life questions about screenwriting here for my Weekend Writing Inspiration column for the Final Draft blog.
I'll choose from among the questions I receive to answer in my weekly column, which is published on Fridays. All questions will be answered anonymously.
If you could ask a screenwriting coach anything, what would it be?
Send me your most pressing questions, about your writing practice, getting unstuck, fitting writing into your life, and more, and I'll answer your question in my column.
Submit your questions via my contact form below, or email them to me at finaldraft@calledtowrite.com.
Submit Your Questions Here
About Jenna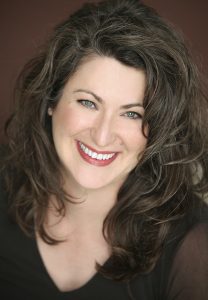 Jenna Avery is a screenwriter, columnist, and blogger who redesigned her life and career to support her calling to write. She's currently working on assignment for a Canadian producer/director on a post-apocalyptic sci-fi feature and specializes in sci-fi action and space fantasy.
Jenna is also writing coach and the founder of Called to Write, where she has helped hundreds of writers overcome procrastination, perfectionism, and resistance so they can get their writing onto the page and into the world where it belongs.
Jenna writes about writing, creativity, and calling at calledtowrite.com, for ScriptMag, for Final Draft, and teaches for (referral link*:) Screenwriter's University. 
Find Jenna on Twitter @JennaAvery.
* This is a referral/affiliate link, which means I'll earn a small commission if you enroll in one of my courses with Screenwriter's University after clicking it.