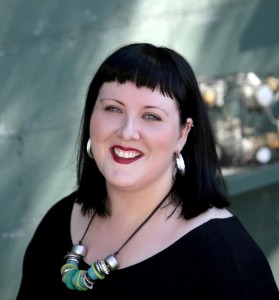 Note from Jenna: This guest post is from one of my screenwriting pals and a talented journalist, Nicola Pittam. I've come to know Nicola through my screenwriting training programs and love her clever wit and ability to churn out the writing at a moment's notice (I'm pretty sure she wrote this post on the fly in under 20 minutes!).
Nicola's piece addresses not only HOW to write, but how to write more quickly. Take a look and see what you might glean from her experience for yourself. (And enjoy her British spelling!)
Ramp up your writing speed
by Nicola Pittam
When asked:  "How do you write?" I invariably answer:  "One word at a time."  (Stephen King)
That's one of my favourite quotes about writing, from one of my favourite authors. You'd be surprised how many times a writer gets asked that same question over and over again. And while Mr. King's answer might simply seem like common sense, it's also completely true!
There is only one way to write – one word at a time, one word after another.
But sometimes it's difficult to get that first word – or even 1000th word – down on the page, especially if you are on a deadline.
I've been a journalist for nearly 25 years and so I'm used to deadlines. In fact, I've become so used to it, I work better and quicker if I have a deadline looming in front of me.
But just like everyone else I procrastinate when it's time to write. I'll watch bad day time TV, make endless cups of tea, call family and friends to chat – anything but sit down in front of the computer. But if there's a deadline and I know I have to deliver by a certain time, my brain kicks in and off I go.
I was working for Rupert Murdoch's Sun newspaper in the UK at the age of 21, so I had to learn fast. If a breaking news story came into the newsroom at 6pm, it had to be written, subbed and in the paper by 6.30pm as the presses started to roll at 7pm for the next day's paper. And if you couldn't do that, you were out the door. So I learnt very early on to write fast and be precise. To this day I can write a breaking news story in 15 minutes, or churn out a 4,000 word magazine feature in under two hours.
For me it's all about discipline and I was lucky enough to learn that on a job that I loved but that required it.
But what do you do when you don't have that discipline? Or you're not used to writing that fast but have all these ideas that want to come tumbling out?
I admit there are times I still have problems writing a script because at the end of the day I'm the only one accountable for it – there's no editor waiting on the end of the phone to yell at me (or even fire me), if it's not delivered on time.
So here are some ways I get around this:
Set deadlines for yourself. They don't have to big deadlines. Even little deadlines can help. Instead of thinking: "I HAVE to write 20 pages today", set yourself smaller goals. You're more likely to hit a deadline of 5 pages a day than 20. Then if you do more than 5 you'll feel even more pleased with yourself.
Try to have daily deadlines. This way you get into a flow. If you're writing daily, it will become second nature, you'll get into a rhythm and your writing will get quicker. A great screenwriting teacher, Hal Croasmun of ScreenwritingU, recently had a class doing assignments which were not something we'd generally do every day. But he told us: "This is your new normal." And that's what you've got to learn to do – make writing faster your new normal!
Do as much pre-planning as possible before you even start writing. This will make it much easier (and quicker) to write if you have an idea what you are going to write. A lot of procrastination comes from not knowing what direction your story or script is going in. If you take the time to plot out your characters and story, the writing itself will flow much quicker.
Reward yourself for meeting your deadlines. Give yourself a little treat if you meet your own deadline. It can be anything from taking an hour out of writing to watch your favourite show, buying a new book or indulging in a piece of pie or cake. My favourite is to get a neck and shoulder massage at the end of each week for spending so many hours sitting at a computer!
But just remember, hitting any deadline is a major accomplishment. At the end of the day, it doesn't really matter how long it takes you to get there. We'd all love to write a script a week but don't beat yourself up when that doesn't happen. All that matters is that you do as the great Stephen King does, and that's to write one word a time. And if you do that, before long you'll have a completed script or novel that you'll be proud of.

Nicola Pittam is an award winning author and former Fleet Street journalist. She has won awards for her news and features that have appeared in UK newspaper, The Sun, where she worked for 4 years, as well as several women's real life magazines. She is the co-author of Christian Bale: The Inside Story of the Darkest Batman – a biography of the Oscar winning actor, which won four awards in 2013 including "Best Biography" at the Indie Book Awards and the National Indie Excellence Awards. She has been living and working in Los Angeles for the past 17 years as a journalist but now spends most of her time writing screenplays as well as working on a new non-fiction book and documentary, a YA trilogy and a TV pilot called House of the Rising Sun.

We'd love to hear your thoughts in the comments.
Warmly,