Welcome back for the third part of my series, (You Can Still!) Meet Your 2017 Writing Goals. 
In last week's posts I wrote about Clearing the Decks for your writing and Reverse-Engineering & Revising Your Writing Goals. Today I'm writing about boosting your progress. Next time I'll talk about Setting Yourself Up for Success, so stay tuned for that posts, coming up soon.
Part III: Design a Writing Intensive
In my last post, I wrote about reverse engineering and revising your goals. The reason to assess your 2017 writing goals now is that we're within spitting distance of the end of the calendar year, and therefore the "deadline" for meeting 2017 goals …before the clock strikes midnight. 
Even if you've decided to shift your goals forward into 2018 (I've done this with one of my writing goals), you may still want to do an extra "push" with your writing this year to boost your progress and move the ball down the field a little farther than you might get if you a) aren't writing as much as you'd like to, b) are catching up after a summer writing hiatus or slow-down, c) still want to try to meet your original goal, or d) need a leg up with your motivation.
Doing a focused burst of writing — a short-term writing intensive — is like doing a runner's wind sprint, where you alternate slower, steadier walking or slow running with more intense bursts of faster running. So doing a writing intensive is about temporarily picking up your pace, then downshifting back into your regular writing habit. (You have a regular writing habit, right? If you don't, check out my Circle for help.)
A focused stretch of writing can also serve another purpose: It allows you to go deeper into your writing. It's about putting the focus more intently on your writing. It's not just about writing faster or more — but it's also about a quality of experience. Almost like carving out an at-home, immersive writing retreat for yourself. 
In the Deep Dive writing intensive I'm running (starting next week), we're creating this deeper experience by "clearing the decks" — making space for focused, daily writing at a more intense level by eliminating obstacles and distractions. One of the things I talked about during the free clear the decks teleclass (which you can still listen to, if you're interested), is mentally making space for your writing, including thinking about what you're reading, watching, and thinking about during your writing intensive. 
Set Up a Writing Intensive for Yourself
Here's a simple strategy for creating a writing intensive for yourself:
Give yourself a clear time period within which you'll complete your intensive, whether it's a day, weekend, week, or month.
Clear the decks for your writing. Eliminate distractions, set up your life so you can focus on your writing.
Get crystal clear on your writing goal for your intensive.
Have a plan for how you'll complete your writing goal (more on this below).
Implement your writing plan, hour-by-hour, day-by-day, step-by-step, task-by-task.
Have a reward in mind you'll receive when you finish.
Have a Plan to Meet Your Writing Goal
When you're aiming to write efficiently, wind sprint style, you'll make more of your writing time if you go into it knowing exactly what you're working on. Sometimes writing is unwieldy at best, but you can still go into it with a clear intention and plan. 
The type of plan you develop will depend on where you are with your current book or script.
Here are samples of plans you could create for your writing intensive. The idea with all these plans is to give you a clear list of tasks to work through, one by one, so you can stay focused and efficient during your intensive rather than feeling overwhelmed, spinning in circles, or getting lost along the way.
Story Development Intensive. If you're developing a new story, you can create a list of items you want to have answered before you start writing, so you can be crystal clear on your work plan (and so you'll know when you're done!). For example, you may want to have your plot points identified, your premise line written, your character profiles developed, and a scene-by-scene outline created, among other things. Here's my "Must Have" list before writing pages.
New Writing Intensive. If you're ready to start writing pages, you'll hopefully already have your own list of story development items complete and ready to go so you can just jump straight into writing pages. If you don't yet have your story developed, you could go back to the Story Development Intensive, and make your writing intensive about doing that work, or perhaps you prefer to just go for the "pantser" approach and write an intuitive stream-of-consciousness draft. That's a perfectly reasonable approach, and many writers swear by it. I would be remiss in not saying, though, that it can create one of the biggest challenges I see for writers who then have a potentially massive, disjointed draft they then have to face revising and editing.
Organization Intensive. Perhaps you're at a different stage of work — the organization stage. Many writers spend years drafting various versions and pieces of a manuscript and then find themselves overwhelmed with all the parts and sections. If you're in this boat, you'll want to make a plan for how you'll address getting it organized. I recommend you start by cataloguing what you have and where it's located, along with a single sentence summarizing each section. While you're at it, you may want to develop a numbering or naming scheme for your digital and paper files. Once you know where everything is, and what it is, you can move into developing a plan for adding additional writing or moving into the revision stage if you have everything you need (writing additional scenes or chapters can be a natural part of a revision plan, after all). Organizing is a great thing to tackle in an intensive because it's one of those onerous tasks often best handled in a big burst of work.
Story Analysis Intensive. If you're at the stage where you have a draft, but you're not ready to begin revising because you know your story needs more in-depth work, you may want to check out Shawn Coyne's The Story Grid: What Good Editors Know * as a process for analyzing your work. Tackling this level of work could potentially become the entirety of what you do for a writing intensive, depending on how much time you have set aside, or it could be the first stages of a revision intensive.
Revision Intensive. If you're revising, I strongly recommend having a revision plan in place before you begin. You could use a Story Grid plan, or use a different approach. I'm a fan of Rachel Aaron's revision approach in her book 2k to 10k: Writing Faster, Writing Better, and Writing More of What You Love,* where she has you make a to-do list, a reverse outline, and a timeline for your story so you can more efficiently dip in and out of your story to make corrections and revisions. It's also worth prioritizing your to-do list from largest to smallest changes, so you're not undoing work if you suddenly cut a large swath of text.  
Polishing Intensive. If you're at the final stage, you can do a polishing intensive to spine and proofread your final draft. This may involve first doing a pass through the manuscript to make small changes throughout the text, then printing and proofreading the draft, then making the changes in the final version.
In my own case, I'm currently working on revising pages for the screenplay I'm working on. Since it's a fairly major revision, the steps I've taken to get to this stage include:
Meeting with the producer I'm working with and getting his feedback and notes on the prior draft.
Summarizing our notes so I could see what needed to be changed and what would stay the same.
Reverse outlining the prior draft.
Reworking the GMC for the characters.
Reworking my Story Grid Foolscap for the overall story (and all of the many things that entails).
Reworking the plot points and handling the ripple-effect changes they created.
Creating a new scene-by-scene outline for the story, including a scene event, goal, motivation, and conflict for each scene. 
Collecting all the scenes from the prior draft that are rework-able and adding them into my new draft in Scrivener.
Starting to rewrite those existing scenes and write new scenes as I move through the script — and this is what I'll be continuing to do before and during the Deep Dive.
Got questions? Comments?
Leave them in the comments and I'll be happy to respond. :) 
And check out Part I, here: Clearing the Decks, Part II, here: Reverse Engineer and Revise Your Goals, and Part IV, here: Setting Yourself Up For Success.
Make Massive Progress on Your Book (or Script!)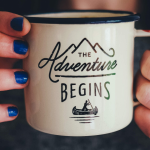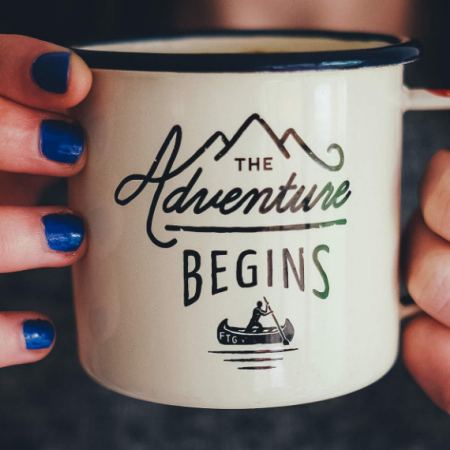 The upcoming two-week Deep Dive Writing Intensive starts soon. Join us and get tons of support and accountability to make deep progress on your book or script. Find out more and register here. 
* Amazon affiliate link