Writer's Coaching with Jenna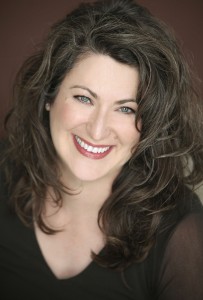 You want to write.
You're called to write. In fact, it won't let you go.
But things get in the way, whether it's just life or you getting in your own way.
I specialize in getting writers like you back on track with what you were put here to do.
When we work together one-on-one, we'll start by developing a vision for your writer's life and build from there. Each time we meet, you'll bring your most pressing writing issues to the table and we'll address them together. When you're wrestling with the inner demons that come up when you do your deepest creative work, there's nothing quite like having someone to hold your hand and offer compassionate, fresh perspectives  to make it all so much easier.
Here are some of the kinds of topics we might work on together:
Developing a vision for your writer's life so you know where you're headed.
Creating a regular writing schedule that actually works with your life.
Choosing your next best writing project — no more sticky project selection paralysis quandaries.
Mapping out a timeline for a specific writing project so you can set your own expectations reasonably.
Breaking down your writing projects into small manageable chunks so you stay out of overwhelm and focus on "doing the next thing."
Managing your inner critic.
Antidoting your creative blocks.
Of course there are many other possible things we can work on — including plotting, outlining, and editing, healing past creative wounds, strengthening your writer's identity, and more. What I find is that each writer has their own unique challenges and I love helping you troubleshoot yours to find solutions that work for YOU.
Here's how we can get started with
Writer's Coaching…
Option 1: Single Sessions
If you're wanting help on a one-time only basis for getting started with a writing habit, doing visioning work for your writing career, troubleshooting places you are stuck, or anything else writing-related that your heart desires, or just want to test the waters for working with me, you're welcome to choose a single session. 
As another alternative, if you're just looking for a single session to help you get jumpstarted with writing again, take a look at my Writing Reboot session.
One 30-Minute Session, $100
One 60-Minute Session, $150
Option 2: Coaching Packages
If you're interested in more sessions or working together in the longer term, you can book in packages of hours.
Package of Four 30-Minute Sessions $400
Package of Four 60-Minute Sessions $600

Questions?
To schedule a brief, completely confidential call to answer any questions you might have about coaching with me and how it can help you, simply click the button below to get in touch with me today.