Get Unstuck and Start Writing Again
With a 60-Minute Writing Reboot Session
If you've been stuck on a writing project, want to (re)start writing, or need help getting started with a solid writing habit — this is the session for you.
In this session, we'll gently explore and tackle the challenges you face as a writer — like feeling blocked about writing and struggling to find the time to write. There are ways to get around both of these issues (and others) and I'll walk you through them on this call.
What we'll do together
in this session…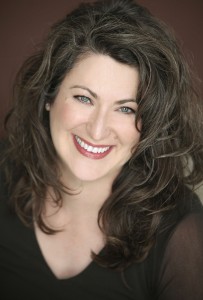 In this 60-minute Writing Reboot session, I'll help you get clear on what's stopping you and strategize about how to get unstuck. I have a knack for intuitively sensing what's holding you back and helping you find the way to believe in yourself, your project, and your talents again.
 We'll work on getting you unstuck and writing again, looking at your writing schedule and habit, examine any obstacles that get in the way of your writing time, and more.
If you like, we can even look at your current writing project and how you're stuck there too.
These sessions are perfect for when:
You have fear and resistance about writing, even though you've always dreamed about doing it, and you don't know how to deal with it.
You want to write but you can't seem to stop procrastinating or find the time to write.
You're stuck with your project and you don't know where to go next.
You're blocked, you can't pick a project to focus on, or you're paralyzed by performance anxiety or perfectionism.
You've just suffered a major loss, and you can't find your way back to the page.
You haven't yet built your writing habit skills, and you're writing irregularly or inconsistently at best.
You've bought into the belief that you have to be naturally talented to be a writer so you aren't even giving yourself a chance.
Here's how to get your
Writing Reboot session scheduled…
To book your private one-on-one Writing Reboot session, click the link below to purchase your session.
Upon completion, you'll be redirected to my scheduling page where you'll select a time slot that works for your schedule, and we'll take it from there. I'm looking forward to working with you.
Writing Reboot Session
Get back on track with your writing.
 Perfect for when you need a jump start for your writing project or writing habit.
$150 for a 60-minute session
Writing Reboot 4-Pack Bundle
Get back on track — and stay on track — with your writing

Pick up a 4-pack of reboot sessions and use them throughout the year.
(Some clients like to meet quarterly.)
$600 for a four 60-minute sessions
Sessions must be used within 18 months of purchase.

"I'd been stuck for nearly a year."

"Jenna helped me finish my TV sitcom pilot, and I'd been stuck for nearly a year. Her services are great!"

~ Jamie Livingston, writes as Jamie Lee Scott, http://www.jamieleescott.com