Hello, you writing genius, you...
Writing matters to you. You're here because you feel called to write. And…
You've got so many ideas… and feel overwhelmed by them.
You're passionate and visionary… but can't seem to quite get your book (or script!) finished — or maybe even started. 
You feel like you're on the verge of a creative breakthrough… but it still feels like you're holding back. Perfectionism, fear of failure, resistance, and procrastination all get in your way.
I'm Jenna Avery. I'm a writer, a writing coach, and the founder of Called to Write.
Around here, we help creative writers like you — complicated, visionary, and sensitive — grab hold of the bigger vision of what you were put here to do, get out of your own way, and claim your creative calling so you can bring your writing to the world in all its powerful glory.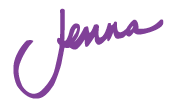 Upcoming Events, Courses, & Latest Articles
July at Called to Write
We're focusing on our favorite ways to recharge inspiration even if we're not "feeling it. "
Ask the Coach @ Script Mag
Seven ideas to help you creatively keep writing and enjoy the summer.
Wednesday Writing Retreat
Join us for a daylong Wednesday Writing Retreat on July 13.
Ask the Editors
An "Ask the Editors Open Q&A" event on August 23. Join or attend as a single session.
Write Compelling Characters
Write complex, layered characters. Course at Script University starts June 16.
Deep Dive Writing Intensive
Get ready for a big burst of writing progress this fall. Next Deep Dive in September 2022.
Join the Called to Write Community