Back-to-school time is upon us. Whether you have kids or not, the end-of-summer, beginning-of-fall, time-to-get-organized energy is running high right now! 
(It also means we're at or near that moment where the end of the year is in sight. Can you feel it? I'm feeling it.)
This makes this time of year pretty much the ideal for thinking about how, when, where (and why!) you'll meet your writing goals for the year. Maybe you didn't get as much writing done this summer (or year so far) as you'd intended. Maybe you did. If you're on track, more power to you! If not, this is a great time to adjust your course.
For me, after losing my father in February and some unexpected health issues, I'm in a much different place than I'd expected to be, but I'm ready to take a big leap forward now. 
The fall Deep Dive Writing Intensive is a big part of this plan for me. I'm targeting making a big burst of progress on the sci-fi script I'm working on. I'm also looking ahead, knowing the holidays are coming, we have a wedding to go to, my 50th birthday is coming up (holy smokes), and my older son's birthday (11!), plus flu and cold season, so I'm aiming to take action while the energy is here. 
In the first prep workshop for the Deep Dive, we'll start with "Clearing the Decks" for our writing. We'll meet by phone on September 5th to make our Clear the Decks plans so we're ready to rock and roll on September 20th when we start writing in earnest. I'm giving you a special preview of this process (and a downloadable checklist!), so whether or not you participate in the Deep Dive, this will help you make more time and space for your writing. 
How to Clear the Decks for Your Writing
Clearing the decks for your writing is a fascinating topic because it can be such a slippery slope — I don't want you to decide you have to KonMari* your entire home before you can write — you have to be mindful about how you approach this. So many writers put off writing until "everything else" is taken care of first, and that's just not the way it works — in general. 
However, if you're setting out to do a focused burst of writing, you'll want to make some extra space in your life to make it work. The core idea here is to look for opportunities to streamline, clean up, eliminate, delegate, and clear out to make more room for your writing.
This is also an excellent opportunity to review your schedule for any "creep" that's occurred, like extra commitments that have snuck into your schedule and make it harder have time or energy to write, or any back-sliding that's happened with scheduling your writing time or your resolve to meet it.
Here's a list to get you started thinking about the different areas of your life you might want to triage. (Hint: the key word here is triage! Again, you don't want to try to handle everything, but systematically evaluating what might get in the way and proactively handling it is quite effective.)
Remember, the core idea is to eliminate or quiet things that might otherwise get in the way of your writing. You can use these questions as prompts to freewrite or brainstorm to get yourself started, and then use the checklist (below) as you work your way through making any needed changes. 
Logistical Realm: What adjustments do you need to make to your schedule to make space for your writing? What events, guests, responsibilities, and commitments do you have coming up that you'll either want to reschedule, eliminate, or decide how to accommodate around your writing? 
Physical Realm: What do you need to do to make your physical space more conducive to writing, if anything? Is there clutter? Are there distractions in your line of sight? How can you take great care of your physical needs with healthy food, snacks, beverages, sleep, and exercise? Are any physical IRL materials for your book organized and ready to use? 
Mental Realm: How will you reward yourself for writing? Are there any open loops you need to close or resolve so you can focus? How will you handle new writing ideas that come up during your writing time? How will you handle negative self-thoughts if they come up?
Emotional Realm: How will you handle emotional challenges that may arise around your writing? How will you handle non-writing emotional challenges? What support systems can you put in place?
Digital Realm: How can you minimize or eliminate digital distractions so you can focus on your writing? Is there any organization of your writing files you need to do? 
Financial Realm: What bill paying and other financial tasks can you handle now or automate so you can prioritize your writing? Are there other financial tasks (like taxes) you need to handle in advance or plan to address when you're done? 
Relational Realm: How can you guide your family, partners, friends, and colleagues to respect your writing time? How will you protect your writing time from interruptions? 
Spiritual Realm: How can you spiritually prepare to make the most of your writing time? What intentions and positive visions are you holding for yourself as you write? Are there rituals you may want to plan in advance?
Writing Prep Realm: Is there anything you want to have prepped or completed BEFORE you begin your intensive writing time? Do you have a timeline in place for completing it? 
Download Your "Clear the Decks" Checklist Here
Click here to download your Clear the Decks" Checklist so you can make space for your own focused writing burst or get a jump on prepping for the Deep Dive.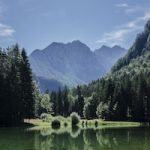 Join the next Deep Dive Writing Intensive.
Find out more and register here: 
https://calledtowrite.com/deep-dive
* From The Life Changing Magic of Tidying Up by Marie Kondo.