I had the recent pleasure of watching Andrea J. Lee, CEO of Thought Partners International, speaking on Jennifer Lee's fabulous Right Brainers in Business Video Summit.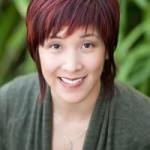 Jennifer is a Certified Life Coach, artist, yogini, "musepreneur" and author of a new Amazon.com bestseller, The Right Brain Business Plan.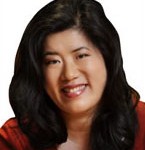 Andrea is a visionary business and life coach who guides exceptional clients to the success they seek, while championing them to become more and more uniquely themselves.
Jenn and Andrea shared some great insights about tapping into your creative right brain I thought you might enjoy:
Look for the "Hell Yes"
Andrea related that she looks for a "Hell Yes," a "Maybe," or a "Hell No" internal response on anything she's considering. "Hell Yes" means go for it. "Hell No" means don't do it.
And "maybe" is actually code for "Hell No."
I love the powerful simplicity of this.
Aim For Two Green Lights
Andrea also spoke about looking for "two green lights" before she goes ahead with a project. One from her left brain — logical, reasoning center — and one from her right brain — her emotional intuitive center.
If she doesn't get TWO green lights, the answer is no. Even though she might be emotionally or intuitively attached to an idea, if it isn't also logically doable, it's better to let it go. There are always more ideas.
Let Go of the Shoulds
I'm a big advocate of not "shoulding" on yourself already, but it's always good to hear a reminder to Let Go of the Shoulds.
Similarly, Jenn talked about how the minute she starts feeling resentful of something, she knows it's time to let go.
(For those of us in the School of Service, that's a biggie. It's all too easy to slide down the slippery slope of self-sacrifice into resentment, burden, and obligation. Big red flag!)
Reach Outside the Norm to Stay Fresh & Creative
I loved it when Andrea mentioned some of the unusual books she's been reading to keep her creative mind active and inspired. She says that the foundation of her innovation and unexpected thoughts come from reading from different disciplines. She says she's "stoking the fire of her intuition with different materials." She mentioned:
True and False: Heresy and Common Sense for the Actor by David Mamet
The Art of Game Design: A Book of Lenses by Jesse Shell
A Short History of Nearly Everything by Bill Bryson
I love these creative, innovative, and yet simple ideas for engaging our creativity and deeper wisdom. If you'd like to see more of Jenn Lee's Right Brainers in Business Video Summit it's running through March 11th.
~~~~~
Your Turn
What does this inspire for you? Share your thoughts with us in the comments below.
~~~~~
What's Jenna Up To?
~> March 1, 2011. My Artist's Way Accountability & Support Group starts. Details.
~> March 3, 2011. Attending Jennifer Lee's Right Brain Business Plan book signing in Oakland, California.
~> April 29th & 30th, 2011. My next Voice Your Vision retreat will be held in Berkeley, California. Specific dates and registration details to be announced. A special savings will be available if you've already had your hands analyzed.
~~~~~