Jenna Avery
Writing coach
Sci-fi screenwriter
Columnist
Called to Write Founder
I work with creative, visionary writers who want to get out of their own way and back on track with what they were put here to do. I'm looking forward to speaking with you.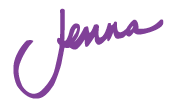 Short Bio
Jenna Avery is a certified life coach, writing coach, and the founder of Called to Write — an online community and coaching program designed to help writers make the work of writing actually happen, where she has helped hundreds of writers overcome procrastination, perfectionism, and resistance so they can get their writing onto the page and out into the world where it belongs.
Jenna is also a screenwriter, columnist for Script Mag, instructor for Script University and The Writer's Store, and story consultant. As a storyteller, she specializes in sci-fi action, climate fiction, and space fantasy. She recently completed a script revision on assignment for a Canadian producer/director on a sci-fi feature and is currently drafting a new sci-fi project. 
Jenna lives in the San Francisco Bay Area with her husband, two sons, and two kitties (+ occasional foster kittens), and writes about writing, creativity, and life purpose at www.calledtowrite.com. Download Jenna's free guidebooks for writers when you join her mailing list.
Find Jenna online: JennaAvery.com | CalledtoWrite.com Twitter: @JennaAvery
Interview Topics
Are You Called to Write? 
Design Your Writing Life
Practical Tips for More Consistent Productive Writing
How to Overcome Writing Resistance
See Your Book Through to Done
Quiet Your Inner Critic
Sensitives & Introverts in the Spotlight
Navigating the Inner Journey of a Writing Project
Creative Vibrance: Self-Care for Writers
Branding, Platform, and Social Media for Writers
Primary Social Media Links
Additional Social Media Links
Longer Writing Bio
Jenna Avery is a sci-fi and fantasy screenwriter and a columnist for Script Magazine and Final Draft. She's known for her strong female protagonists and her "visceral and cinematic writing style." Her most recent project is a post-apocalyptic coming of age story for a Canadian producer. She has written two other spec features, completed a page one rewrite on assignment and for co-writing credit, and has written a handful of short scripts and short stories, all within the SF/F genre. 
Jenna is also a certified life coach and the founder of the Called to Write Coaching Circle — an online small group coaching program designed to help writers overcome procrastination, perfectionism, and resistance so they can get their writing onto the page and into the world where it belongs. Jenna blogs about writing, creativity, and life purpose at www.calledtowrite.com.
Jenna is a graduate of the prestigious ScreenwritingU ProSeries, designed by Hal Croasmun, a well-known expert in the screenwriting world, and is currently completing his advanced Master Screenwriter Certificate program. Jenna also completed a year of mentoring with screenwriting expert Chris Soth, who developed the "Mini Movie Method" and whose first screenplay sold for $750,000, and studied with Corey Mandell, an award-winning playwright and screenwriter who has written for major studios and industry players, including Ridley Scott and Universal Studios.
Although her childhood dream was to write, Jenna took a few twists and turns through other careers as an urban designer and life coach, giving her a wide breadth of experience to draw upon in her writing.
Jenna is based in the San Francisco Bay Area, where she lives with her husband, young sons, their three cats, and assorted foster kittens.
Photos
Click the photos to open and save higher resolution versions of these images. If you need even higher resolutions images, just contact my team here and we'll help you get what you need. 
Articles and Courses Online
Writing Projects
Walk with Father, Screenplay assignment for Faranj, Inc., in progress.
The Seventh, Screenplay assignment and co-writing credit with Energia Films Corp, 2016.
Cell Block Zero Gee, Spec screenplay, 2016.
Starchild, Spec screenplay, 2015.
Glitch, Short spec screenplay, 2014.
Angel of Misfortune, Short story, 2011.
Sci-Fi Circuit and Get A New Story columns for

ScriptMag.com

, 2012 to 2017.
Education & Training
Master of Screenwriting Certificate, ScreenwritingU.com, in progress.
Professional Screenwriting Workshops, Corey Mandell, 2013-2014.
ProSeries graduate, ScreenwritingU.com, 2012
Certified Life Coach, Coach for Life, 2003.
Master of City and Regional Planning & Master of Landscape Architecture, 
University of California, Berkeley, 1996.
Bachelor of Arts, Environmental Studies, 
California State University, Hayward, 1993.