I just watched Donovan Livingston's Harvard commencement address. It's truly stunning.
If you haven't seen it, it's worth watching, thrice over.
You can also read the full text online here too.
He spoke to the deepest part of my heart and soul, where it comes to writing, to education, to believing in ourselves and in our children and in our capacity for greatness.
I loved this:
I was in the 7th grade, when Ms. Parker told me,
"Donovan, we can put your excess energy to good use!"
And she introduced me to the sound of my own voice.
She gave me a stage. A platform.
She told me that our stories are ladders
That make it easier for us to touch the stars.
Write your stories.
News
The Sci-Fi Rewrite: I'm DEEP into the sci-fi rewrite I mentioned in my last post. It's been a fascinating dive into world-building, shoring up plot holes, digging into character, and more. The project is due June 29, so I'm hoping to emerge a bit more from my writing cave then. 
New Logo Design: The fabulous Giulietta Nardone and I have been working on a new logo design for my CalledtoWrite.com website. Donovan's speech could have been written about many of the images we've been working with. I cannot wait to see what we come up with. Giulietta is an amazing artist, writer, muse, and fearless explorer.
Delicious New Ideas: I'm coming with all kinds of new ideas and exciting projects. I've been talking with a few of my Circle members about beta testing a writer's platform building program, among other things. I can't wait!
Coming Up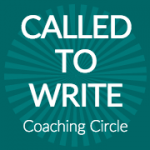 The next session of the Called to Write Coaching Circle starts on Monday, June 20th and the last day to register and join us is Thursday, June 16 by 11:59 p.m. Pacific Time.
Find out more and register here: http://JustDoTheWriting.com. Join us!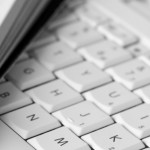 I'm leading a one-week intensive called "Fitting Writing Into Your Life: Becoming a Productive Screenwriter" at Screenwriter's University starting on August 11th and running for 7 days. It's a three-part online recorded video presentation from me and plus online discussions, interaction, and support from me. Find out more and register here. *
* This is an affiliate link, which means I'll earn an extra commission in addition to my teacher's pay, if you register through me.
Photo by Greg Rakozy, used under the creative commons license.