As Naomi would say… Hey there, party people. :)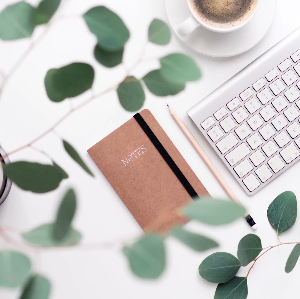 Let's finish our books!
Naomi has gotten us into action on writing our books — now let's bring it home and get them all the way to done. This summer, Write A Book With Me participants can join the Called to Write Coaching Circle for three sessions at a special rate.
We'll have a special group just for Write A Book With Me participants, so we can keep all the great connections, energy, and momentum going. 
There's lots more about the Circle here, so here's the TL;DR about the special package Naomi and I put together for you:
Three sessions in the Circle are regularly bundled into a 3-session pass for $397, but when you join the Circle as a Write a Book With Me participant, your special rate is $297 for three Circle sessions (there's also a 3-pay option for 3 payments of $99).
The three 28-day sessions run from June 18 to September 9 — so you'll have a summer of support for finishing your book… or starting the next one!
Here's the overall session schedule: 
Session 1: June 18 to July 15
Session 2: July 16 to August 12
Session 3: August 13 to September 9
The sessions run consecutively, and we start fresh with a new session every 28 days to give us a renewed burst of energy and momentum. 
This is not a subscription membership (the way the Circle normally works). You'll be invited to join the Circle as an ongoing member toward when we reach the end of the three sessions if you'd like to continue with us (because, you know, more writing). 
Writing Sprints!
I know everyone is used to writing together during the group writing sessions and the good news is that we write together in the Circle too. 
Our Circle program includes weekday coach-led writing sprints at 9 a.m. PT (12 noon ET), along with daily community sprints at 3 a.m., 6 a.m., 12 noon, and 6 p.m. PT (6 a.m., 9 a.m., 12 noon, 9 p.m. ET) and weekends at 9 a.m. PT (12 noon ET). We will have kittens for the coach-led sprints!
Coaching for You and Your Book
The Circle also includes daily online coaching in your group, plus live teleconference (audio) coaching calls every other week (1 p.m. PT on alternate Thursdays), so you'll have lots of personalized, specific support for exactly where YOU are in the process (doesn't matter if you're starting or finishing or somewhere in between). Plus, Naomi and I will be writing with you too, so we'll be in the soup together. 
This special rate includes all of what's normally included in the Circle (daily group check in progress pages and coaching, biweekly coaching calls, daily sprints, and more) plus a special kick-off call with Jenna, just for Write a Book With Me participants on June 14 at 1 p.m. Pacific Time / 4 p.m. Eastern. 
Register Here
When you register, we'll send you everything you need to participate in the Circle. Choose from the full payment or payment plan options to register now.
Register Now
Register in Full for $297
Payment Plan
Or if you prefer, you can sign up with our payment plan option:
3 Payments of $99