I waited for a long time before I began writing seriously.
I thought I need to make more money first, get caught up on my other commitments, have more childcare, or somehow find big blocks of time in my busy schedule.
I had a few other "stories" too, like thinking I needed to have a genius idea hit me like a stroke of lightning before I could get started.
With a few nudges from some good friends reinforcing what my soul had been pestering me about for many, many years, I decided the time to start writing was right away, not later.
I took a class to get myself going, which was lovely, but it wasn't enough to help me make the shift to being a serious writer.
So I did some major life design work to reorganize my business and my life around my writing.
It required some choices that were uncomfortable, like changing my sleeping pattern, developing new disciplines, and making new commitments.
I also started my online Writer's Circle.
Getting from point A to point B
From the outside looking in, it can feel overwhelming (especially for sensitive types) to contemplate making a major life change like this, which is why we put it off.
It's not that hard when you break it down into steps.
I made the internal decision to write and to think of myself as a writer (I also did some NLP work to ease that transition).
I implemented the external changes: Adjusting my schedule, my sleeping pattern, my habits, and my commitments to myself and to others.
I started taking classes and immersing myself in the writing world.
I shifted my attention in terms of my reading and my community as part of that immersion.
At the outset it felt impossible to get here.
Now there is no question is my mind about being a writer and having writing as an integral part of my life.
Start small, but start now
Barbara Sher says, "Start small and start now."
The lesson here is that if you have a dream — whether it is to write, dance, sing, act, share your wisdom, start a business, or whatever you feel called to — begin it now.
As W. H. Murray loosely paraphrased from Goethe, "Whatever you can do or dream you can, begin it. Boldness has genius, power and magic in it!"
The Writer's Circle has taught me the power of regular, consistent, small action.
In the first session of the Circle, I added 21 pages to my screenplay in 23 days, averaging only 25 minutes of writing per day.
I'm happy to say, that by continuing with that pattern of consistent, regular action (though I did gradually increase the amount of time I put into it), I completed my first feature-length screenplay Monday.
It was truly amazing to see what one can accomplish with small steps.
No matter where you go, there you are
What fascinates me most are the internal shifts we make as we go through a journey like this — from thinking of ourselves one way ("I'm a coach.") to a new way ("I'm a writer and a coach.").
I've been through this before, as I made my shift from urban design work to life coaching (apparently I'm one of those serial careerists — check back with me in 10 years and we'll see where I am!).
I still feel like me, the fundamental essence of who I am hasn't changed, but the way I think about who I am has changed.
Ah, life!
A tip to go
My favorite trick for getting things into motion is this: Decide what you're going to work on — something you've been dreaming about but putting off — then set a timer for 15 minutes and do it.
Then stop and celebrate.
If you're feeling really reluctant, set that timer for an even shorter length of time, like 5 minutes. (I'm not kidding about this.)
Then do it again tomorrow.
Your turn
I'd love to hear what you think! Your comments are always welcome.
Warmly,


As sensitives, how can we be more comfortable being seen, heard, and read in the spotlight?
NEW DATE: I'm teaching a teleclass on April 10th at 3 p.m. Pacific Time (4 Mountain, 5 Central, 6 Eastern, Midnight GMT), called "Sensitives in the Spotlight: How Artists, Writers, Hermits & Introverts Can Navigate a Call to the Public Eye."
The fee for the class is $39. When you register, you'll have an opportunity to submit your questions for the live session, so I'll be sure to answer them for you. Register here, or find out more here.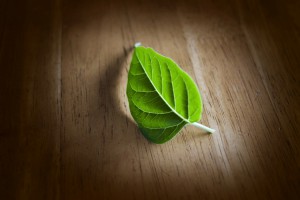 ~> NEW DATE: April 10th, 2012. My teleclass, "Sensitives in the Spotlight: How Artists, Writers, Hermits & Introverts can Navigate a Call to the Public Eye," will be held on April 10th at 3 p.m Pacific Time (4 Mountain, 5 Central, 6 Eastern, Midnight GMT). Find out more and register here.
~> April 12th, 2012. Last day to register for the next session of my Writer's Circle session starting on April 16th. Get my Free Writing Tips series too, and receive a coupon for a savings on your first 4 week session. Sign up here.
~> April 19th, 2012. Last day to register for my next Life Purpose Breakthrough Group on May 17th. Only 4 spots. These groups consistently sell out, so if you'd like to join me, reserve your spot ASAP. Register here.
~> April 19th, 2012. Teaching a live webinar for Writer's Digest, "10 Practical Tips for More Consistent, Productive Writing." Details soon!

~> Ongoing. Writing in the ProSeries class at ScreenwritingU. We'll be starting our marketing module soon.
~> Sacred writing time. Early mornings and most Fridays. (This week I'm easing off a bit after a big push to finish my draft!)
~> Still reading Harry Potter and the Prisoner of Azkaban with my boy. We've already checked out the next one from the library so we're ready.