If you haven't seen the news yet, Steven Pressfield has a new book out called Nobody Wants to Read Your Sh*t: Why That Is and What To Do About It.

You can download a copy of the ebook for free for the next week or so (click this link to go to the download page). There's no email opt-in required.
I love this for so many reasons. Among them:
1. I adore Steven Pressfield's books about writing. He says this one picks up where The War of Art takes off, which is one of my all time favorite books about writing and always gets me to sit up a little straighter when I read it. My other all time favorite is one of his other books Turning Pro. So you can imagine that I'm thrilled to read the next one.
2. It's a very cool marketing strategy. Steven Pressfield and Shawn Coyne, the co-founders of Black Irish Books, take the long view when it comes to publishing and marketing. They believe in building a loyal audience and spreading by word of mouth. They believe in the value of what they publish and know that getting it out there is a huge part of the process.
3. They're taking a casual approach to their offer. They're not forcing an opt-in (though there is certainly a time and place for that when building a list and a platform). And they're leaving the decision as to how long the offer stays open up in the air a bit. This speaks to their confidence and experience in a powerful way. These guys are comfortable about what they are doing, and it shows.
4. It's got a great title. I'm reminded of the oft-shared article, "I Will Not Read Your F*cking Script", which had me in stitches when I read it. This title speaks to the angst we writers experience over trying to get our stuff looked at … and WHY people may not want to, something we all could use a little education about, I'm sure. I can't wait to read it.
5. Because I'm a lifer when it comes to being a Pressfield fan, it's fun to get to share this with you. Ordinarily I wouldn't share a book with my audience without reading it first. But because I know, like, and trust Steven Pressfield and his work, I'm happy to put it out there. When we think about this from a marketing perspective regarding our own work, there are lessons to be learned in spades here.
Enjoy. And let me know what you think when you read it. I'll be diving into it soon myself.
Warmly,

Coming Up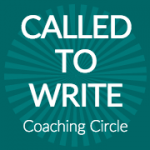 The next session of the Called to Write Coaching Circle starts on Monday, June 20th and the last day to register and join us is TODAY, June 16 by 11:59 p.m. Pacific Time.
Find out more and register here: http://JustDoTheWriting.com. Join us!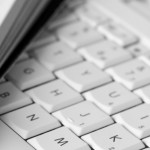 I'm leading a one-week intensive called "Fitting Writing Into Your Life: Becoming a Productive Screenwriter " at Screenwriter's University starting on August 11th and running for 7 days. It's a three-part online recorded video presentation from me and plus online discussions, interaction, and support from me. Find out more and register here. *
* This is an affiliate link, which means I'll earn an extra commission in addition to my teacher's pay, if you register through me.