I'm delighted to share that I'll be a speaker at The Writing Brave Summit * hosted by Brooke Adams Law (author of Catchlight and founder of Writing Brave, a book coaching and publishing company). 
This virtual event focused on helping you channel the book that's inside you runs from June 13th to 16th and is free to attend live.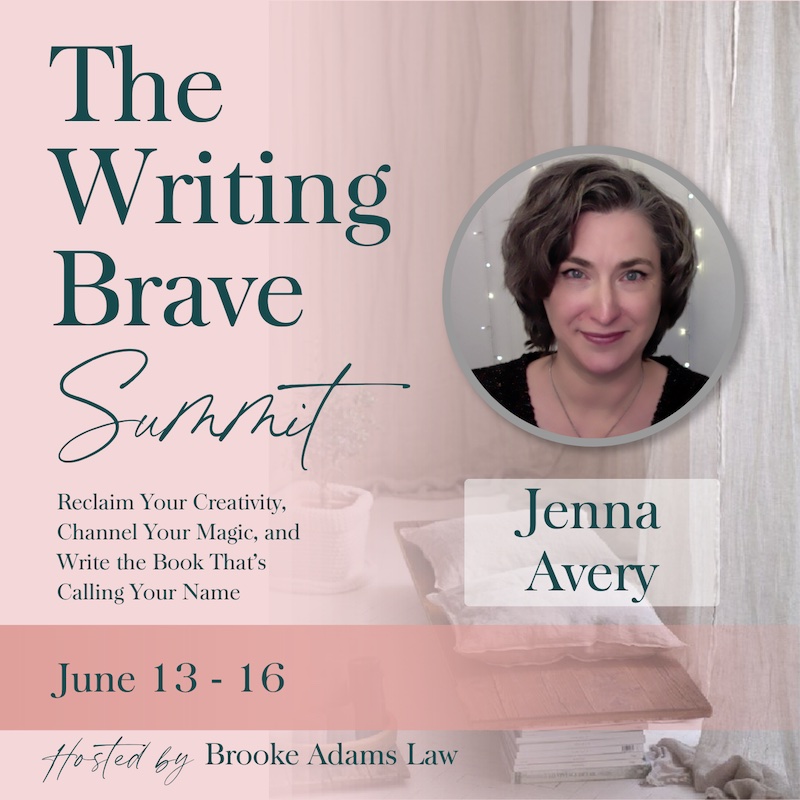 Join the Summit to learn from expert speakers and industry leaders who will share their knowledge, experience, and insights on topics including:
Writing from your body + your heart, instead of solely from your head
Overcoming academic trauma and reclaiming the power of your voice
Creating powerful writing routines
Harnessing the power of your intuition in marketing
Trauma-informed writing
Making your life as an artist
And many more!
The summit will take place over four days and feature live and pre-recorded sessions. (My session is pre-recorded.) You'll have the chance to connect with fellow writers and learn from some of the best in the craft.
It's free if you want to attend all the sessions live (with a 24-hour replay); you can also elect to purchase the all-access pass, which means you get the recordings forever, plus lots of terrific bonuses, including exclusive offers from speakers. (I'm including my course Make This Your Year to Write as a free bonus for all-access pass ticket holders.)
Join us for the Writing Brave Summit * and take your writing to the next level.
* This is a referral link, which means I earn a 50% commission if you purchase after clicking, and which I appreciate very much. It helps me keep the writing ship afloat. :)