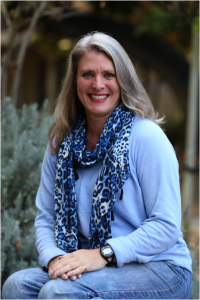 Note from Jenna: This guest post from one of the fabulous writers in my online Writer's Circle coaching program: Sonya Sigler. In this article Sonya talks how she's set herself up for ongoing success with her writing, despite her "love-hate" relationship with it (which so many of us have!).
Enjoy.
My Love-Hate Relationship with Writing
Putting good habits in place to find more of the love
by Sonya Sigler
I love, love, love the finished product from writing. I love hitting the publish button once I've written a blog post. I love submitting an article and hitting the send button before the deadline. I love seeing my work in print. I love to journal, for me and each of my kids (how else would I remember what they do on a daily basis?). Most of all, I love sharing knowledge and ideas with others through the written medium.
The big "but"
But, and this is a big but, I hate sitting down to write. Once I sit down to write, I apparently must send a big sign out to the universe to let the hemming and hawing begin, because once I sit down, the negative chorus in my head starts in, saying, "Why did you agree to do this?"
If I am at home, instead of writing, I'll do the dishes and clean the kitchen. Or start a load of laundry. Or sweep and vacuum. If I'm at work, I clean my office, file things, or make phone calls. I check my email, I go on Facebook or LinkedIn to see what others are up to. I make a cup of tea, I look for food to eat (carbs, mostly, of course). I do ANYTHING but sit down and write!
In short, instead of sitting down to write, I procrastinate.
Why? Why do I procrastinate?
I procrastinate because I am letting perfect be the enemy of the good. I procrastinate because I want the entire article to be written in my head before I start. I procrastinate because I want my writing to convey the awesome ideas I have in my head – just as they appear in my head – elegant and articulate.
I procrastinate because I want my writing to be perfect.
Writing is a habit
What I've learned in the Writer's Circle is that writing is a habit, and putting a good habit in place is the key to my writing success.
I've also learned that the writing habit is a constant and consistent process. I write a little every day. I have tons of ideas, so that isn't the issue. For me, the issue is writing every day, consistently, for any amount of time. I now aim to write for five minutes a day.
I can hear you thinking now: "Five minutes, is that all?"
Yep, for me, that is the threshold of a set goal I can absolutely meet.
It's also the amount time that motivates me to sit down and write. A target of 15 minutes of writing time was too high; I would blow it off, even though it was on my calendar. I would ignore it. I would say to myself, "Oh, you can write later this afternoon when you have more time."
Really?
No.
That wasn't working for me.
To achieve the success with my writing I wanted, I had to set a small goal that I could consistently meet, every day. For me, five minutes was it. Five minutes was a writing routine that I could do consistently, no matter what.
Other tricks for writing success
In order to make it as easy as possible to meet my five minute daily goal, I use other tricks to make writing happen, like:
Bringing my writing with me. I take a journal with me when I pick up the kids and find that I have to wait.
Sitting down first thing in the morning after exercising to write for five minutes. I jot down ideas. I write one word, one sentence, or one paragraph at a time.
Keeping drafts in Evernote I can access from any device. I bring my iPad or iPad Mini with me so that I can write when I have five minutes.
Letting go of preconceived notions
I also found that for this new habit to sink in and stick that I had to let go of a few preconceived notions about writing, like the idea of perfect writing conditions. I had in my mind the perfect writing condition being a long stretch of time (read, at least 8 hours), that is quiet with no distractions or interruptions.
Yeah, right. When has that ever happened?
Never.
I also had to let go of the notion of "proper" writing. I'm an attorney. I do a lot of legal writing, a lot of writing for lawyers. I've had to let go of the idea that I am writing a formal or "proper" law review-like article with extensive footnotes and case citations. To let go of the notion of proper writing I've learned to keep my audience in mind so I can write in the voice for that particular audience, whether it is lawyers, technologists, moms, or entrepreneurs.
Lessening perfection to find the love
Changing my writing habit required a mind-shift – letting go of the notion that perfect writing conditions exist and letting go of the notion of always having to do "proper" writing. Changing my writing habit also required me to put a few things in place to make writing easy to say "Yes" to each day.
Now, I believe I can write whether I sit down for five minutes at a time or for an hour, and whether I sit down to write one word at a time or one sentence at a time. Sometimes the words all flow out at once, sometimes the writing is painstakingly done one word at a time.
In any case, eventually, it gets done. This awareness and shift in thinking helped lessen the grip of "perfection" on me and allows me to spend more time on the "love" side of writing!

Sonya Sigler is an executive coach, consulting in operations, legal, and business development with start-ups and other high-growth companies. She is a staunch advocate for women in technology and is focused on sharing practical advice. You can find her online at http://www.sonyasigler.com, view her LinkedIn profile, or follow her on Twitter @sonyasigler.

Thanks for reading!
We'd love to hear your thoughts in the comments.
Warmly,