Note: This is a continuation of last week's blog post: What to do when you want to write but you're not writing: 6 steps to get back on track. If you want to receive my special Writer's Series of articles in your inbox, make sure you sign up for my Free Writing Tips series (see the graphic in the sidebar).
Writing regularly is easier than it looks. Like I said recently, discipline isn't all it's cracked up to be. My personal goal is to make NOT writing a whole lot harder than it is to write. It's working! So far I've finished a feature length script, 3 shorts, a short story, and countless articles and blog posts. You can do it too.
Here are 10 tips for getting unstuck and making writing regularly a whole lot easier:
Tip #1: Brainstorm.
If you're good and truly stuck on a specific part of your project, first try brainstorming. It'll let your mind relax and give you a chance to "try on" ideas rather than feeling like you have to come up with the "right" one.
Then, if you're staying stuck, check to see if you need more information — research, a class, training, a mentor, etc. It's OKAY to get help. Really!
Tip #2: Be in community.
Writing can be a dismally lonely business at times. Sure, when you're on fire and things are rolling, you're fine. But what about when you hit the skids and you feel that desperate sense of isolation or feel like you're the only one facing the fear and self-doubt? Every single writer in my Writer's Circle talks about the same challenges and issues. It's heartening to know you are not alone.
Tip #3: Never look at a blank page.
If a blank page feels overwhelming to you, don't use one. Start with questions, a structure, an outline, anything.
When I start a script I first outline the major story beats by numbering and listing them on the page, then I break them down into smaller beats. By the time I paste that into my screenwriting software, I've got a pretty good idea of where I'm headed. And I never stare at an empty page wondering what to put onto it.
Tip #4: Keep the "parts" on the table for as long as possible.
Perfectionists that we are, we are often too quick to make creative decisions and rule ideas out — often before we've really explored them. Give your ideas their due, and "keep the parts on the table," as Accidental Genius author Todd Henry says, "for as long as possible." This means that you don't throw ANYTHING out too soon.
Tip #5: Give yourself permission to write crap.
Ernest Hemingway said, "The first draft of anything is shit." Why would you EVER hold yourself to a higher standard than him?
I've been seeing a guy practicing his clarinet in a car in the parking lot lately. I love that he is doing whatever he has to do to give himself permission to be bad at something while he finds his footing.
You deserve that too.
Tip #6: Ratchet back the over-achieving.
Yes, I know it'll take a long time to write a book in 15 minute increments (though it CAN be done — I wrote 25 pages of a script that way and Terri Fedonczak — below — finished the first draft of her parenting book that way).
I know you think  you need to write for at least (1 hour, 4 hours, 8 hours) a day. Trust me when I tell you that when you're getting back on the writing horse, that's the surest way to shoot yourself in the foot. You can write more once you've got the habit firmly in place.
Start small, and start now.
Tip #7: Keep your head down.
Stop thinking of the bigger project. Keep your head down and just take it one step at a time.
As you repeat these steps, you can work up to more writing as it feels appropriate. When I started writing my last script, all I could bring myself to do was 15 minutes per day. Now I'm writing more. You'll work up to it. Just take it one word at a time for now.
Tip #8: Deal with the fear.
Underneath resistance to writing is fear. It's okay. Of course it's scary. Fear is common when we face things like failure, success, the unknown, and putting our abilities to the test. You can get help with it or work with it on your own, but at the end of the day, your biggest job is getting out of your own way.
Tip #9: Avoid burnout.
It's much more important that you write regularly and consistently in small, short bursts than it is to write in long blocks of time. Give yourself a break and pace yourself. Being a serious writer means being in it for the long haul.
Tip #10: Write early in the morning.
All those writers who have been getting up at the crack of dawn have got it wired. Writing early, before your rational brain fully kicks in and wants to do all those "important things" that keep you from writing, is so much easier than trying to wrangle it into your day later on. I'm not even a morning person and I love it.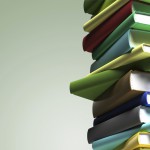 The next session of my Writer's Circle starts on Monday, June 11th, and the last day to register is THIS Thursday, June 7th by Midnight Eastern Time. If you are a serious writer who isn't writing — or a writer who wants to get more serious about your work — my Writer's Circle system will help you finish your projects. Come join us! Your group and your coach are ready to welcome you.
Find out more at www.JustDoTheWriting.com

"I tamed the book beast in 3 sessions, 15 minutes at a time."

"I've had this book brewing in me for 15 years. I never thought I could finish it…it seemed too big. After joining the Writer's Circle, I tamed the book beast in 3 sessions, 15 minutes at a time. The Writer's Circle system is so effective, that I have used the basic principles in other areas of my life to great success. It is so satisfying to finally turn my dream into reality."


~ Terri Fedonczak, Certified Martha Beck Life Coach, www.aLifeInBalance.com

Started her parenting book 10 years ago and finished it in 3 sessions of the Writer's Circle, 15 minutes at a time.