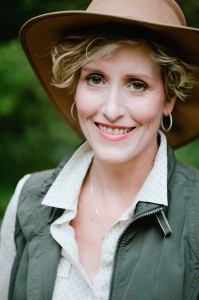 Note from Jenna: This guest post is from Terri Fedonczak, a parenting coach, author, and Writer's Circle coach.
I've loved working with Terri through the Circle over the last few years, first as a participant, then as a coach. She knocked our socks off by finishing the first draft of her parenting book in just three 28-day sessions of the Writer's Circle in 15 minute increments of time – after having had the book "brewing" in her for over 15 years. Amazing!
Just Show Up
by Terri Fedonczak
When I joined the Writer's Circle in 2012, I knew that I wanted to finally get my book out of my head and into my computer. I had been "writing" this parenting book for 15 years, as I knew that I needed to get one kid through adolescence before I could have any street cred with other parents. I put writing in quotations, because the book was mostly on tape. The little bit of writing that I did have was on sticky notes and spread across a dozen journals.
In my first session with the Circle, I thought I would just get organized. My goals were very small: only 15 minutes a day 6 to 7 days a week. Much to my surprise, I finished the rough draft in just three sessions. "Rough" is an understatement as a descriptor for that first draft. It was a 30-page booklet of disjointed ideas. I told myself that I wanted to keep it short, because parents were too busy to read a long book. That was a nice justification for keeping the real story to myself.
When I sent my booklet to my chosen editor, she immediately outed me. She said, "I will edit this book the way it is, but it wants to be so much more. There's no heart and soul in it. YOU aren't in your book. There's nothing about your breast cancer, no struggle, no life coaching journey . . . there's no mess here. Parenting is messy. You need to show other parents your mess." She was right. And that started an 18 month journey of re-writes and edits.
Let Go of Expectations
One thing I've learned in the Writer's Circle is that writing is both infinitely easier and more challenging than I ever expected. It's more helpful if you flush your expectations of how long it will take or who will like it and just keep showing up to the page every day.
As a coach, I see brilliant writers spending lots of time and energy worrying about what other people will think of their writing, or fretting about how long it will take (or is taking). All this worry keeps us in ours heads. Good writing doesn't come from the head – it comes from the heart. Meaningful writing grabs the reader with its simplicity and elegance and just won't let go.
As readers, we don't care about how long the writing took or how smart the author is, we want to care about what we're reading. You can't fake that or wordsmith your way around it. All you can do is show up to the page and show us your mess.
From Dream to Reality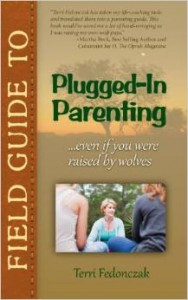 My book went from a dream to a reality. It's now on Amazon* and Barnes and Noble online, and it was endorsed by the Washington Post as a "must read" in their February Parenting Book Round Up.
But more importantly, I have parents tell me how much the book has changed their parenting for the better. That makes it all worthwhile. 
This Is What Success Looks Like
So, 15 years of vomiting ideas onto paper or tape, one month to a rough draft, and 18 months to re-write and publish. This is what success looks like; it's not quick and it's not easy. But with the support of other writers, a dogged determination to show up to the page every day, even just for 5 minutes, and the courage to show us your mess, you will arrive at your own version of success.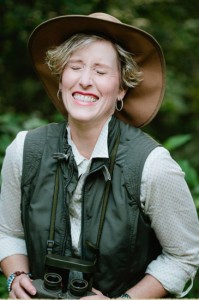 Terri Fedonczak wants to live in a world where girls recognize their own power and choose to use it for good. On a trip to South Africa, Terri saw the power of the lioness and how they support their pride; it was a lightning bolt of realization that her mission is to bring the power of the pride to girls and their parents. Terri was a commercial real estate agent for 16 years until a bout with breast cancer transformed her life in 2010. She realized that trading money and status for time with her four girls and patient husband was not quite the deal she thought it once was. She left sales to become a certified life coach and embark upon a journey of spreading the message of girl power far and wide.
Terri is a featured speaker at the Costa Leadership Institute, helping adults balance their lives, and she takes the girl power message into high schools, talking to 9th grade girls about how to thrive in high school. Her first book, Field Guide to Plugged-in Parenting, Even If You Were Raised by Wolves, debuted in 2013. When she's not speaking, coaching or blogging, you can find her paddle boarding on the sparkling waters of Boggy Bayou, knitting to the consternation of her children, who are buried in scarves and hats, or dancing in her kitchen to Motown.
You can discover your own inner lioness and feel the power of the pride at www.girlpowerforgood.com.

Thanks for reading!
We'd love to hear your thoughts in the comments.
Warmly,

* Affiliate link