And we're back! It's time for the next installment of our "Author Insights" series. In this series, I'm introducing you to writers who've taken their writing all the way to the finish line of publication, and they share their "lessons learned" with you. There's nothing quite like learning from a writer who has made to the other side.
Plus, if you leave a comment at the end of the post before Tuesday, February 21 at 5 p.m. Pacific Time, you'll be entered to win an autographed copy of the author's book in a random drawing. (IMPORTANT: You must be located in the United States to win.)
Meet Terri Fedonczak, author of The Field Guide to Plugged-In Parenting… Even If You Were Raised by Wolves
Let me introduce you to Terri Fedonczak. Terri became a member of my Called to Write Coaching Circle in 2012 in order to finish the parenting book she'd been dreaming about for years… and finished her first draft working in 15 minute increments in her first session with us. She went on to work with an editor and complete rewrites and revisions of the book while in the Circle, and now continues her work in Florida supporting teen girls and their parents. 

I asked Terri to share her insights about writing her book with us. 

Terri Fedonczak on How Writing a Book Is Like Raising a Child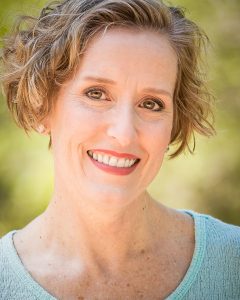 In January of 2014, the culmination of 15 years of thinking about writing a book, one year of putting words on a contiguous collection of pages, and 13 months of rewrites (accomplished in the Circle) came to fruition with the publication of my book-baby, Field Guide to Plugged-In Parenting…Even If You Were Raised By Wolves. And you thought elephants had a long gestation period!
Writing my book was just as painful and rewarding as having and raising my children, but the comparisons don't stop there:
Four Ways That Writing a Book Is Like Raising a Child
It takes so friggin' long to see progress: During the long years of changing diapers, jotting ideas on sticky notes, and leaving the house with dried cereal in my hair, I wondered if all the effort would ever amount to anything. The answer is "Yes!" But it's not transactional, like buying a latte, unless your local coffee shop makes you grow the beans and grind them by hand before making your drink. Birthing something out of thin air takes time, and a long view. It's sometimes two steps forward and three steps back, and that's okay. Remember, you are the creator, not the timekeeper.
It takes faith: When it doesn't seem like the structure of the story will ever come together (I wrote a self-help/memoir—how hard can the story BE to define?), it takes faith to keep showing up to the page, or the breakfast table. Kids and manuscripts are ALWAYS there, just waiting to challenge your self-esteem and planning ability. Take three deep breaths, and then take the next step. When it comes to writing that next chapter or potty training, don't worry about the outcome, just take the next step. Believe me, it's worth all the effort, and they really won't go to college in diapers!
It takes self-care: When you're facing a marathon of effort, you can't wait to find time to take care of yourself. No one will do it for you, so you might as well face facts: parenting and writing take a clear mind. You cannot clear your mind without a little quiet time (meditation is my favorite), something green to eat (no, M&M's don't count), and some consistent sweat time, preferably outside. The more you can find moments of quiet, the easier it is to hear the small voice inside your heart that tells you, "This moment, right here, is the good stuff." That sense of gratitude is the best creative fuel ever!
The worst moments make the best stories: The time my toddler painted her walls with a dirty diaper wasn't fun, but it made a great story. Having breast cancer wasn't a carnival, but it changed the way I looked at my priorities. Cancer was the best thing that ever happened to my life, but in the moment, it sucked, big time. Look at whatever trial you are currently experiencing and imagine telling it as a story, surrounded by your favorite people. It makes things easier to handle, and it challenges you to find the humor in the worst of times. I had a Bon Voyage Party for my breast called "Tah-Tah to the Tata"—best party ever!
Anything worth doing is going to take effort, creativity and faith. You COULD put off writing that book for a few years, because you don't have time, the right computer or the most ideal software. But you will only be a few years down the road without anything to show for your perfection based avoidance. Or you could join the Circle, Apply Butt to Chair for 15 minutes a day, 4 to 5 times per week, and crank out a good story. That's what I did, and I'm still grateful!
About The Field Guide to Plugged-In Parenting… Even If You Were Raised by Wolves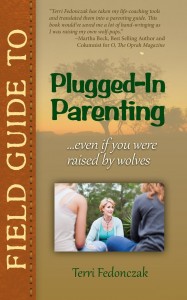 The Washington Post endorsed The Field Guide to Plugged-In Parenting… Even If You Were Raised by Wolves in their Parenting Book Round Up, and Jill Farmer, author of There's Not Enough Time…and Other Lies We Tell Ourselves, says, "This book helps us acknowledge and heal from wounds in our childhood, then it beautifully guides us to parent in a much healthier way. Terri Fedonczak doesn't shy away from the tough topics, but she manages to keep the tone light and enlightening at the same time. It's a must-read for any parent!
The Field Guide to Plugged-In Parenting… Even If You Were Raised by Wolves is available on:
About Terri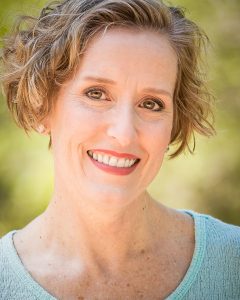 Terri Fedonczak wants to live in a world where girls recognize their own power and choose to use it for good. On a trip to South Africa, Terri had a lightning bolt of realization that her mission is to bring the power of the lioness' pride to girls and their parents. Terri was a commercial real estate agent for 16 years until a bout with breast cancer transformed her life in 2010. She realized that trading money and status for time with her four girls and patient husband was not quite the deal she thought it once was. She left sales to become a certified life coach and embark upon a journey of spreading the message of girl power far and wide.
You can discover your own inner lioness and feel the power of the pride at www.girlpowerforgood.com.
Read other guest posts by Terri here and here.
Enter to Win a Copy of The Field Guide to Plugged-In Parenting… Even If You Were Raised by Wolves!
Terri has generously agreed to give away 3 autographed copies of her book to my readers. Leave a comment on the blog about one of your own writing lessons or something you learned from Terri's insights before Tuesday, February 21st at 5 p.m. Pacific Time and you'll be entered in the random drawing. You must be located in the United States to win.