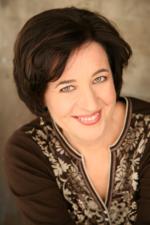 My colleague and friend Isabel Parlett is hosting a very cool (and free!) business writing retreat this Friday, August 28th starting at 9 a.m. Pacific Time (noon Eastern) that I want to make sure you know about. It's designed to help you "wake up your writing and get the words flowing," and I think you will love it if you're looking to write business copy more freely and with more fun.
Isabel is amazing with "message" work — helping business owners find the deeper core message of what you are here to do with your business, and as a dancer, she also is incredibly inspiring about how she gets writers to free up their bodies and write more from their hearts and souls when it comes to business related writing.
You can expect to dance, move your body, and WRITE for much of the half-day program.
You can find out more about the program and sign up here: 
http://soundbiteshaman.com/express-your-wild-spirit-retreat-2015
Note: I'm not an affiliate and I'm not receiving compensation for this. I'm just telling you about it because I adore Isabel and I think you will love her work. :)