Welcome back to the second part of my series, (You Can Still!) Meet Your 2017 Writing Goals. 
In Tuesday's post I wrote about Clearing the Decks for your writing. Today I'm writing about reverse engineering and revising (if needed) your writing goals. Next up we'll talk about Boosting Your Progress and Setting Yourself Up for Success so stay tuned for those posts, coming over the next several days.
Part II: Reverse-Engineer and Revise Your Writing Goals
The first thing you'll want to do, when it comes to meeting your writing goals for 2017, is to remind yourself of what exactly your writing goals for this year are. Hopefully at or near the beginning of the year you sat down and wrote out your writing goals. Go find them and see what they say. For real. I'll wait. :) 
If you're already on track, great! 
If not, here's where we come to the reverse engineering and revising part.
Often times goal setting involves a LOT of magical thinking, as I wrote about last time. At the beginning of the year, it's easy to be romantic about what's possible. Then unexpected things happen and it's time now to get really realistic about what's possible. So you have some choices to make.
First, think about whether you can still meet your writing goals as they stand.
There are now 78 working days left in this calendar year (including today)(69 for those of us with kids home for winter break). If you do the math on what you were intending to accomplish, is that realistic and doable?
For example, if you had intended to revise the remaining 60,000 words left in your 120,000 word book, that means revising about 800 words a day. That's moderately reasonable, right? Of course there are variables, like the depth of revision you need to do, too, so you'll have to mentally make accommodation for that.
On the other hand, if you were wanting to finish a draft of a brand new 80,000 word book, that means writing 1,025 words per day. Also fairly reasonable. 
This is great news, right?
But it also means getting pretty serious about meeting those daily goals. Like now, so you don't end up binge writing and burning out or giving up in despair as December 31 rolls around. 
And, there are additional variables, like what you're specifically working on, your writing pace, available time, if you want to write on weekends, or can't write on weekdays.
For example, with revision, there are what I've come to call "black hole" chapters, thanks to one of my Circle members. These are the chapters where once you get into it, it's not just a matter of light editing, but reworking the content in such a way that it requires scrapping it and rewriting it entirely and/or has a ripple effect throughout the entire book. So maybe you've just revised the 2,000 words in the chapter, but it took you five extra days to re-plot it and then rewrite it, and it also means that you now have more work to do throughout the whole book. Such is the nature of revision.
So realistically, let's say this means you can really only revise the equivalent of 400 words per day, on average. That doubles the amount of time to complete the revision, putting you well into next year. Are you okay with that?
If yes, great!
If not, revise your goal to a new more accurate date. But then also create a daily writing plan that reflects this new daily goal of 400 words per day. 
(And just to be clear, I know "revising" 400 words per day is something of a misnomer, because sometimes we end up cutting 400 words and then we're at zero! But I think you can combine both a time goal, e.g. 60 to 120 minutes per day of revising plus working through 400 existing words in your manuscript as a way of handling it.)
Second, if you can't meet your original goal upon analysis, you have choices.
As I mentioned above, you can revise your goal to a new target date next year.
Or, you may want to revise your 2017 goals to reflect changes that have come up this year and let go of your original goals, and decide on new goals for this year that feel more doable, like getting to a specific milestone in your draft. For example, to the end of a specific section or chapter.
Or, you can design a brief writing "push," or intensive burst of writing, to move you closer to your goal more quickly, to help you pick up your pace and increase your chances of meeting your original goal. This is part of what we're doing in the Deep Dive writing intensive. You can also do this on your own.
Or, you may want to both revise your goal and do a push to meet it. It's up to you!
Your choice will depend on a number of things.
Do you have a hard deadline you have to meet?
Will you be terribly disappointed if you don't meet your original goal?
Is it worth it to you to make an extra push with your writing so you can meet your goal this year? 
Is doing a push possible for you right now? Is it worth the extra energy required?
Is your goal more complex than I've used in the examples above? For example, maybe you not only wanted to write the 80,000 word book but you also wanted to edit and self-publish it, which may not be realistic at this point.
Are you dealing with other life challenges you need to factor in? 
Has your writing situation changed, perhaps because of new writing agreements or contracts?
Third, once you've made a choice, revise your goal, if needed, and then map out a plan to help you meet it.
I like to use SMART goal setting, which I'll be reviewing with my Deep Dive participants in our Goal Setting Call next Wednesday. Here's the overview:
Specific (What are you working on?)
Measurable (How much are you aiming to accomplish in terms of words, time, or pages?)
Achievable (How and when will you do it? Is it doable?)
Resonant (Why are you doing it? Why now, and is it in alignment with the Big Why behind why you're working on this project?)
Time Bound (By when will you accomplish this goal?)
And here's my example:
Specific/What: Screenplay
Measurable/How much: 70 pages of new writing and rewriting, approximately 5 pages per day in the 14 days of the Deep Dive.
Achievable/How and when: Approximately 2 hours per day in the mornings, and yes, doable — I can usually write about 2.5 screenplay pages in an hour.
Resonant/Why: To submit to the producer I'm working with, Big Why: To tell a story I'm passionate about — the tale of a boy building a relationship with his father in a post-apocalyptic world.  
Time Bound/By when: By October 4th when we finish the Deep Dive. 
Doing this work, while sometimes a bit annoying :), helps you get realistic about what you can and want to accomplish and help boost your motivation and energy for achieving it.
Got questions?
Leave them in the comments and I'll be happy to answer. :) 
And check out Part I, here: Clearing the Decks, Part III, here: Boost Your Writing Progress (Or, How to Design a Writing Intensive), and Part IV, here: Setting Yourself Up For Success.
Make Massive Progress on Your Book (or Script!)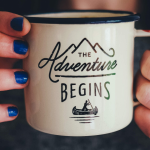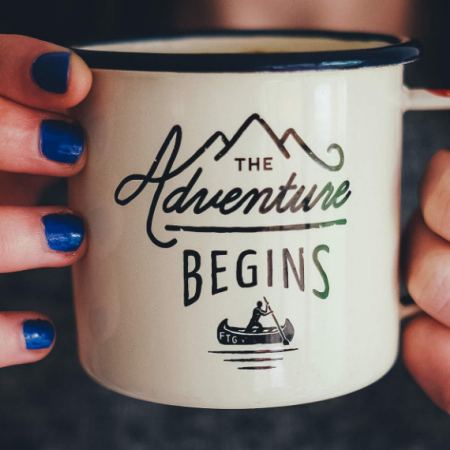 The upcoming two-week Deep Dive Writing Intensive starts on Wednesday, September 20th and the last day to join us is Tuesday, September 19th. Join us and get tons of support and accountability to make deep progress on your book or script. Find out more and register here.