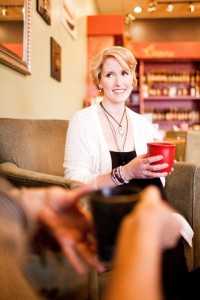 Many people have unfinished writing projects that linger for years, but it's never too late to finish your book. And the time to get restarted might just be now.
I reached out to Terri Fedonczak, a long time Writer's Circle member, to talk to us about her experience finishing a long-time writing project after 15 years of dreaming and what that's been like for her. Terri has been such a great participant and gotten so much out of the Writer's Circle that I recently invited her to join us as a coach for one of our coaching groups on the site.
Read on to find out about Terri's extremely inspiring project for parents (I've seen a preview and it's terrific!) and how she conquered her writer's isolation and resistance with the help of the Circle and saw her book all the way through to done.

Terri, welcome and thanks for being here. First, let's talk about your accomplishment — finishing your parenting book! What was that like for you?
Thanks for having me, Jenna! When I finished my first draft, it was the culmination of a dream I have had for fifteen years. I remember telling my niece about how I wanted to write a parenting book and discussing topics with her; this was in 1996. When I actually finished my first draft, I thought there would be angels singing . . . not so much! What I didn't realize was the time involved in the editing process — there's always more!
How long had you been working on the book prior to joining the Circle?
I spent fifteen years working on the first draft, but I had been jotting down ideas in my journal for ten years before that. In the ensuing years, I wrote little snippets in journals and spoke ideas into my portable tape recorder.
You actually finished a rough draft of the book after you first joined the Circle in 2011, is that right?
Yes, my first session of the Writer's Circle was spent culling all the bits and recordings into a little 60 page book.
Then what happened that led you to completing this new draft?
I interviewed three different editors, and picked Darla Bruno. She read through my first draft and suggested that the book wanted to be more. I hadn't put my life into the book or any coaching tools. So, I took the challenge and spent the next year or so rewriting it. The completed book is 214 pages, and it's everything I envisioned back in 1996!
What can you tell us about yourself and about the focus of the book?
I'm the mother of four daughters: three biological and one bonus girl that came to live with us in 2010. I'm a breast cancer survivor; I mention it, because it changed the course of my life. I left my fifteen-year commercial real estate practice to become a Certified Martha Beck Life Coach, writer, and speaker. Breast cancer changed my priorities completely; the threat of losing my life awakened me to the importance of living my right life.
The title of the book is Field Guide to Plugged-in Parenting, Even if You Were Raised by Wolves. It answers the question of how to be a good parent if you have no role models — you know you don't want to replay your childhood, but you are lost as to an alternative. It's a compilation of all the parenting and coaching tools I have used successfully with my kids, with some humor thrown in to lighten the load. I walk you through a process to create your own parenting plan, so that your kids will be starting with an infinitely better foundation, thereby ending the wolf-baby cycle forever. Wolf babies is a term I coined to describe those of us who were raised by wolves and suffer from lack-based thinking as a result.
How did you find out about the Circle and what inspired you to join us?
Jill Winski was in my life coach training class, and she put out an ad for the Circle on our Facebook page. I saw it and knew that I needed help with making my book a reality. It felt like divine guidance . . . and it was.
What have you learned about your writing process from participating in the Writer's Circle?
I've learned that there is no magic pill, place, or instrument that delivers a quality product. All it takes is complete honesty, utter vulnerability, and a daily practice of showing up to the page . . . no big whoop!
What were the biggest challenges you faced before joining the Circle? Have they changed? What's different now about your writing habit?
I think the biggest challenge I faced was the feeling that I was all alone in my desire to write a book. I knew I had an important message, I just didn't understand how to deliver it. With the Circle for support and accountability, my biggest challenge now is the acceptance that I am a writer. It's not a fluke or a pipe-dream; I wrote a book, ipso facto, I'm a writer! The biggest difference in my writing habit is that I'm no longer plagued with resistance, so I write every day. Some days it's just 20 minutes of morning pages in my journal, and some days it's three hours working on a blog post or outline for the new book . . . but I write every day.
What advice do you have for other writers?
First of all, join the Writer's Circle! It's the best way to incorporate writing into your daily life. Secondly, write every day, even if it's just 15 minutes in your journal. While your logical mind is busy watching your hand move across the paper, the most delightful tidbits will rise up from your creative mind. When one pops up that excites you, expand it . . . like you're telling your favorite friend a story. You don't need anything other than a pen, paper, and a bit of quiet time to awaken your creative side . . . and then you're off to the races!
What's next for you and your writing?
I'm developing a program that I will be delivering to incoming 9th grade girls called, "Field Guide to the Wilds of High School." I developed the program while on safari in Africa (jeesh, that sounds so hoity-toity), and it's based on the power of the pride. I watched the way the lionesses took care of the pride, and how their raw feminine power ran their world. It reminded me of what's missing in Girl World. So I'm taking the program into schools this summer, and then I will turn the results into a book for teens and a corresponding book for parents on how to survive high school.
Is there anything else you'd like to tell us?
I believe that everyone has a creative person living within them, and that creative energy can turn drudgery into joy. Find some way to nurture your creative side, and your life will blossom in endless and unexpected ways…or at least that's what happened to me.
About Terri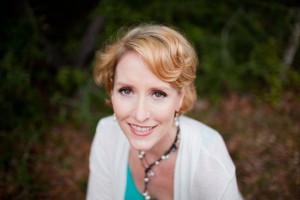 Terri Fedonczak has 22 years of parenting experience and is a certified life coach, specializing in parent and teen coaching. After 16 years as a commercial real estate agent, a bout with breast cancer transformed Terri's life in 2010, making her realize that time with her four girls and patient husband was a much better deal than money and status. It was time to put her mission into action. She left sales and embarked on a journey of spreading the message of girl power for good. When Terri is not writing books, speaking, coaching, or blogging, you can find her paddle boarding on the sparkling waters of Boggy Bayou, knitting to the consternation of her children, who are buried in scarves and hats, or dancing in her kitchen to Motown.
You can follow Terri online at http://alifeinbalance.com and on Facebook here. Look for Terri's Field Guide to be published in January 2014!
Thanks for reading!
As always, we love to hear your thoughts in the comments.
Warmly,