Need help getting going with your writing and/or a big rewrite? Want to get a sense of working with me? Check out these upcoming writing classes I'll be leading in October and beyond.
Note:  The links I'm providing are referral links so the company involved will a pay me a small commission for referring you to them if you sign up after clicking on the link.

With The Writer's Store:
Navigating the Inner Journey of a Rewrite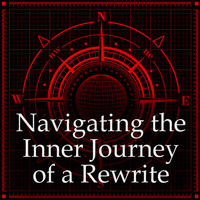 WHEN: Thursday, October 1, 1:00 to 2:30 p.m. Pacific Time.
HOW: Webinar
WHAT: The Navigating the Inner Journey of a Rewrite webinar is focused on rewriting for screenwriters but also has relevant tools for all writers because it addresses the inner aspects of dealing with a major rewrite. This is a one-time, 1.5 hour webinar and will be recorded if you cannot attend the live class.
DESCRIPTION: You've finished your screenplay, right?
Or have you?
Whether you've just typed FADE OUT or you've been wrestling with a rewrite for ages, rewriting is a necessary part of the screenwriting process. After all, you want your script to shine before you take it out into the marketplace. And since rewriting is part of a screenwriter's job description, whether you're elevating a spec, doing a page one rewrite, reworking a script based on feedback or coverage, or overhauling to meet a producer's needs, it's worth making sure you have all the tools you need at your disposal to make it happen. (Read the full class description by clicking on the link below.)
In this class you'll:
Discover how to deal with the resistance and overwhelm that turn up when tackling a major rewrite
Develop both practical rewriting strategies and inner mindset tools to help you see your rewrite all the way through to completion
Gain the skills you need to successfully complete rewrite after rewrite — a must in the screenwriting industry
Click here to find out more and register: Navigating the Inner Journey of a Rewrite

On Screenwriter's University:
Fitting Writing Into Your Life: Becoming a Productive Screenwriter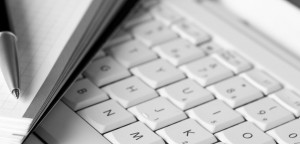 WHEN: Starts on October 15 and runs for 7 days
HOW: A weeklong intensive with a three-part online recorded video presentation and discussions online (with lots of interaction and support from me).
WHAT: The Fitting Writing Into Your Life: Becoming a Productive Screenwriter course is about making your writing happen, one day at a time. (There's a later section of the same course in January you can register for now if the October class doesn't work for your schedule). Although this class is offered as a screenwriting program it is relevant and useful for other writers too. This is an online program with a prerecorded class (from me) and interactive writing prompts on the site with feedback from me also.
DESCRIPTION: If you aren't making progress on your screenplay, or you feel blocked every time you sit down to write, it's time to break the chains of unproductive writing. Adopting the techniques that will make you a consistently productive writer is imperative to seeing any of your writing projects from beginning to end. Get all of the tools to develop an effective strategy and a schedule that you can stick to.
In this week-long intensive, you'll first watch and discuss (via discussion boards) a three-part video lecture exploring 10 habits and techniques that will keep your writing schedule consistent and productive. Then, you'll use what you have learned to create a personalized writing plan that you will submit for feedback. At the end of just one week you will have a fail-proof strategy for the most productive writing of your life.
What You'll Learn:
Myths about writing that may actually be sabotaging your progress as a writer.
Simple, fresh strategies for handling writing resistance and creative blocks.
Ways to design your life and your writing time so it happens regularly.
Mindset shifts to help you write more consistently and productively.
Techniques to cut down on the time required to "gear up" into writing mode.
Click here to find out more and register: Fitting Writing Into Your Life: Becoming a Productive Screenwriter

My Fall schedule got so busy with these classes that I decided to postpone my own Called to Write teleclass but I expect to offer it in November or December, so stay tuned!