As the proprietress of an online program designed to help writers build a daily writing habit, every once in a while someone says to me, "But Jenna, what if I don't want to write every day?"
My answer is, "That's okay."
If….
The reason we advocate daily or near daily writing in my Called to Write Coaching Circle is that most of the time, the writers who come to us are flat out struggling to write  — at all. And it turns out that the more frequently you write, the easier it is to sustain the habit.
Some writers CAN write on a different schedule and it works perfectly well for them. That's completely fine. I have no objections. Because if you're someone who can write two to three times a week and keep that going over the long haul, that's great! Or if you like to go for months without writing and then have no problem cranking out a book without getting burnt out or frazzled, all the more sparkle bright ponies for you. Really.
But if you're someone who wants to write but isn't, or isn't living up to your desired level of productivity and completion, or keeps getting burnt out in binge-writing frenzies, or is wrestling with procrastination, burnout, perfectionism, or writer's paralysis, you might want to try our daily/near daily approach. It just makes it so much easier to break the patterns you're stuck in.
The thing is, a tremendous amount of paralysis that can build up for writers. It's all founded in fear — fears of not writing well enough, of succeeding or failing, of public humiliation or ridicule, and more. All that fear builds up in our unconscious minds and sends us in an entirely OTHER direction than writing. But when we first break that pattern of writing-aversion and turn toward writing again with a small, doable step like writing for five to fifteen minutes, we can build new neural connections that reinforce writing as a positive thing in our lives. And if we do it again the next day, it makes it easier and easier to keep going. And once we build our writing up to habit levels, we start operating out of a whole new paradigm, one where taking a day off here or there doesn't throw us completely off track.
No matter what though, the bottom line is this: Do what works for you. There is no one right way to write. There's no one right answer to how to write. Different approaches work for different people. Find yours.
News
My latest news is that I've just signed a contract to rewrite a sci-fi feature for a producer, which I'm very much looking forward to. We're kicking off the project tomorrow. I have a busy 40 days ahead of me!
And on the personal front, my littlest one just turned two yesterday — I can hardly believe it. And my older boy is about to finish 2nd grade. Time really flies.
Coming Up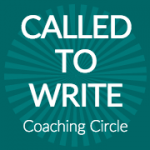 The June session of the Called to Write Coaching Circle starts on Monday, May 23rd and the last day to register and join us is Thursday, May 19 (that's today) by 11:59 p.m. Pacific Time. Find out more and register here: http://JustDoTheWriting.com.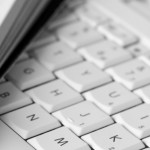 I'm leading a one-week intensive called "Fitting Writing Into Your Life: Becoming a Productive Screenwriter" at Screenwriter's University starting on August 11th and running for 7 days. It's a three-part online recorded video presentation from me and plus online discussions, interaction, and support from me. Find out more and register here. *
* This is an affiliate link, which means I'll earn an extra commission in addition to my teacher's pay, if you register through me.